BSF Downs Pakistani Drone Along Punjab Border
A senior officer announced that the Border Security Force (BSF) successfully shot down a Pakistani drone that entered India from the International Border in Punjab on Friday morning. The incident occurred near the Rear Kakkar border post in the Amritsar sector of the state at around 2:30 am.
According to a BSF spokesperson, the drone was recovered this morning along with a packet containing suspected contraband between the border fence and the zero line. A search for any additional drone droppings is still ongoing in the area.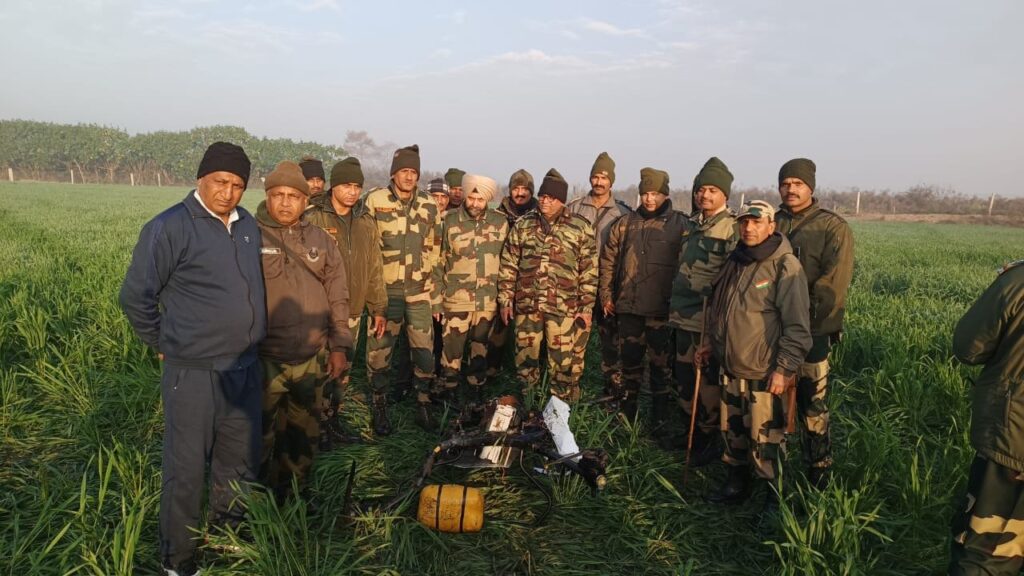 Source: Twitter