Australian university names theatre after late Assamese scientist Annada Gohain
A University in Australia has named one of it's on campus theatres after late Annada Gohain from Assam. Gohain, born to Mahendra Nath Gohain and Sarat Kumari Gohain in North Guwahati on October 15, 1929, made history as the first woman to earn an MSc, currently MTech, from the University of New South Wales (UNSW) Sydney.
The naming of the theatre after Annada came as part of the UNSW's project to celebrate UNSW Women in Campus under which women are being honoured in spaces and buildings on campus.
Assamese scientist Annada Gohain
Annada Gohain is one of the 65 distinguished women being honoured by the University of New South Wales (UNSW), with 17 buildings and spaces on campus being renamed after UNSW women role models, including the newly-named Annada Gohain Theatre.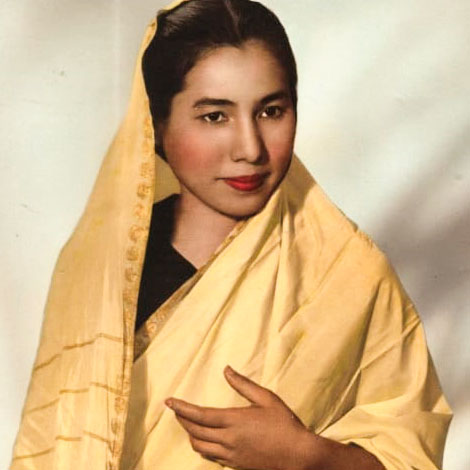 As the youngest of three children, Annada Gohain fondly recalls her childhood spent at her maternal grandparent's house in Jalah, near Changsari in Kamrup district. Due to her father's frequent job transfers, Gohain studied at various places where her father was posted. Despite the challenges of relocating, she excelled as a student and even received a double promotion to appear in the matriculation examinations from Mission School, Golaghat, along with her elder sister, Dr. Kamala Sengupta.
Annada Gohain successfully passed her matriculation in 1944 with a first division and went on to complete her Intermediate (ISc) and BSc from Cotton College, Guwahati. Following her graduation with honours in Chemistry, she briefly taught at Pan Bazar Girls School before joining the Agriculture Department of the Government of Assam.
In 1955, the Government of India selected Annada Gohain for higher studies under the Colombo Plan. She was sent to the University of New South Wales in Sydney, Australia, where she completed a two-year diploma and was subsequently admitted to the School of Chemical Engineering to pursue an MSc.
Upon completing her MSc (now referred to as an MTech), she returned to India in 1959 and resumed her position in the Assam Government. Despite having various opportunities available to her, she was determined to return and work for her people at home. In 1959, she got married to Jitendra Nath Gohain, a civil service officer from Sibsagar Town.
Many would remember her as a dynamic and extremely committed officer who almost single-handedly built and managed a fruit preservation factory for the government of Assam and later the government of Meghalaya, at Shillong. The factory continues today with the brand MEG Fruit, which she introduced.
During her subsequent tenure as a Joint Director and Additional Director of Agriculture, in the Government of Assam, she was instrumental in setting up 19 Community Canning Centres for public use and education, most of which are still operational today. After retiring as Additional Director of the Agriculture Department in October 1987, she remained actively involved in social work. Despite her health issues caused by acute Rheumatoid Arthritis, she was a patron of Asom Sishu Kalyan Sadan, Sunderbori, Jalukbari, which was taken care of by Dr Binoy Tamuli. In addition to writing a well-received pair of books on fruit preservation in Assamese, she also penned a short, unpublished autobiography.
Annada Gohain, a passionate advocate for women's rights, passed away at the age of 82 on September 19, 2011. Throughout her life, she faced numerous challenges and injustices due to patriarchy, which she frequently used as inspiration to express her thoughts and ideas.