China pushing ahead its 'Legal Warfare' with India, albeit in futility, says experts
India has rejected China's renaming of places in Arunachal Pradesh, even as Beijing followed it up with a foreign ministry brief saying the names are "completely within the scope of China's sovereignty". There is nothing new to this as China refuses to do a climbdown on its claims over Arunachal Pradesh, which it calls "Zangnan", or southern Tibet in Chinese. Should India simply ignore the Chinese rhetoric, which practically has no basis or should it adopt a more pragmatic policy to face what could be the start of another chapter of an intensified Chinese campaign?
The answer to this question can be found in the chronology of events which have preceded the recent naming or renaming of places by China, especially given the systematic manner in which the Chinese have approached this game of name-playing with India.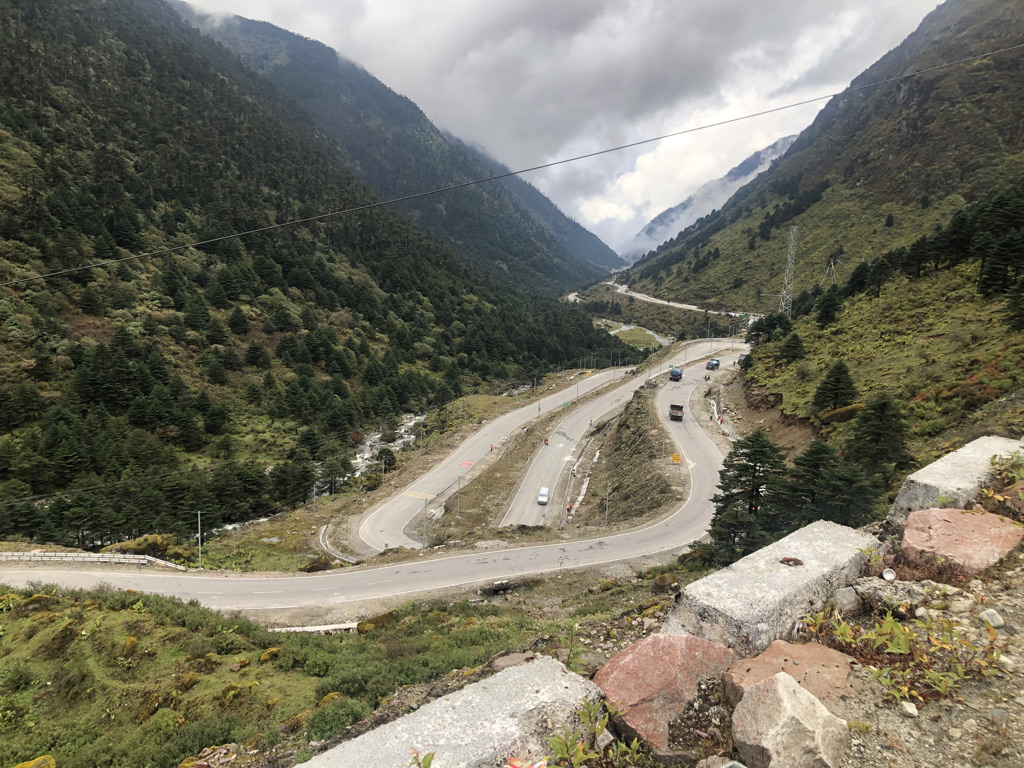 Incidentally, name changing of places in its neighbourhood is nothing new for China. In fact, just two days before Xi Jinping's recent Moscow visit China's Ministry of Natural Resources issued a notice for the change of name of Vladivostok and Siberian regions like Khabarovsk. For Vladivostok the name given is Haishenwai (meaning Sea Cucumber Bay) while other areas like Sakhalin Island was named Kuyedao. The Chinese reverted to an earlier name for the Stanovoy Range calling it the "Outer Xing'an Range in Chinese."
In all, China changed names of eight Russian places which included six cities, one island and one mountain.
In 1950-1951 after invading Tibet the Chinese changed names of many places – Shigaste became Rikaze or Xigatse, Saakya was Sa'gaya and Metok changed to Mutao.
While Tibet has been under Chinese occupation, and a war with Russia is unlikely, the Chinese name game plays out slightly differently in the Indian context. Here there are more explicit indicators of a possible escalation by Beijing in order to keep the matter alive. Professor in Chinese Studies at the Jawaharlal Nehru University, New Delhi Srikanth Kondapalli thinks the Chinese game plan has several implications.
In Prof Kondapalli's view, first, the Chinese want to drive home the narrative of a "disputed territory". From China's point of view, a dispute has to be discussed in border negotiations, and some solutions have to be found. In 2006 Sun Yuxi, the Chinese Ambassador in New Delhi, said the whole of Arunachal Pradesh is a disputed territory. But regardless of the talks, China is unilaterally changing the names, which Prof Kondapalli describes as "some kind of escalation by China."
"Instead of a disputed territory, you are changing the names in your parlance, which helps you to achieve what you want and this is to keep it uncertain," he adds, in an apparent reference to China's name games.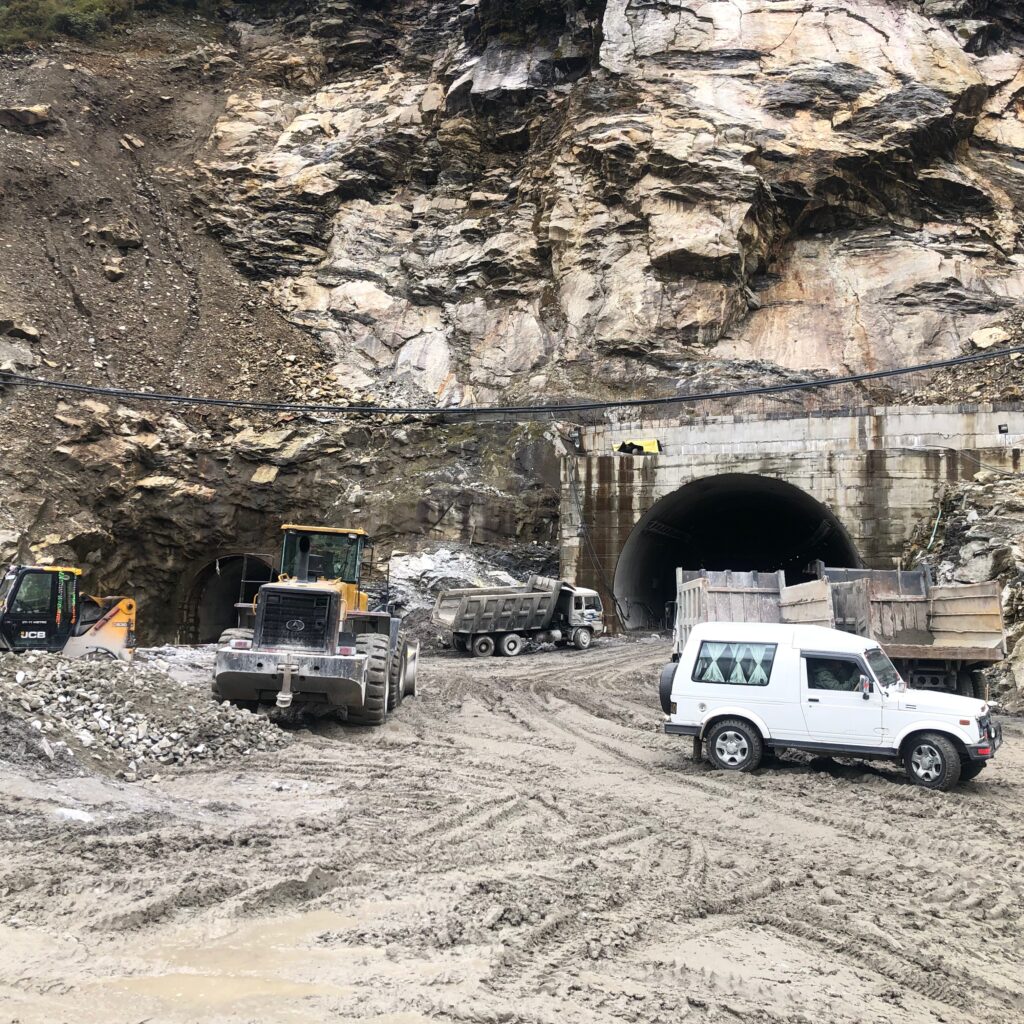 On the night of June 15, 2020, India's External Affairs Minister S Jaishanker said, "Unless there is peace and tranquillity on the border, we will not have bilateral relations improved." Renaming places into Chinese Beijing is not only not bringing peace and stability to the border but keeping the uncertainty more intense. In Prof Kondapalli's opinion, this means the problem of tension on the border continues, which also translates "into military mobilisation."
Referring to the December 9 Yangtse incident, he said, "This means that in addition to the western sector, they will be mobilising in the eastern sector."
Somewhat similar views have been reverberating across scholarly community. Well known French Born author and Tibetologist Claude Arpi laughed off arguments made by a Chinese scholar Zhang Yongpan, a research fellow at the Institute of Chinese Borderland Studies of the Chinese Academy of Social Sciences, who was quoted by The Global Times as saying, 'It is more meaningful to safeguard national sovereignty, maintain peace in border regions and manage border-related matters at the legal level.'
"What is that supposed to mean," he said during a telephone conversation. There is no basis for the Chinese claims, so how can they maintain peace by making these claims? Let them explain," Arpi added.
Most scholars have questioned the timing of the Chinese name game, especially as it coincides with the G 20 in Arunachal Pradesh state capital Itanagar and the visit of King of Bhutan Jigme Khesar Namgyel Wangchuck from April 5-7 to Delhi. The latter's visit centred mostly around Bhutan's negotiations with China and the existence of a 'border deal' with China. However, the same group of thinktank do not rule out "a larger gameplan" of keeping the situation "uncertain" through intensified use of "legal warfare," which is one of three warfare strategies which China uses to expand its global influence.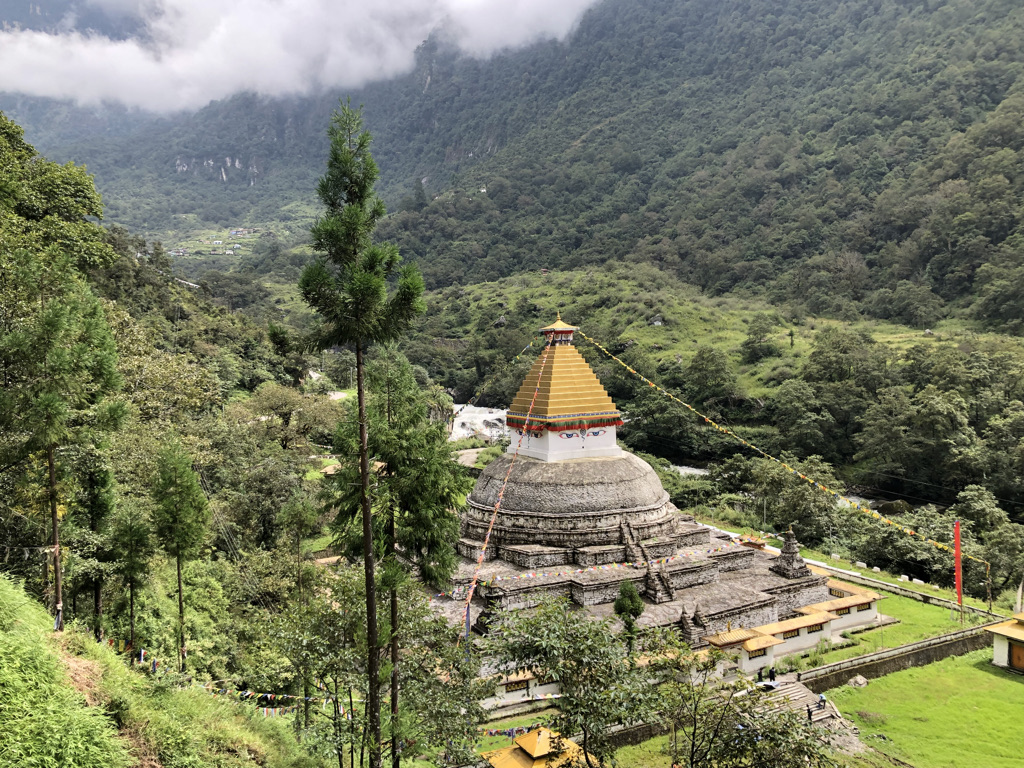 Understanding China's Bigger Gameplan
So, how different is the present from the past in this name game? Prof Srikanth Kondapalli believes that the Chinese Ministry of natural resources and others are routinely involved to do this, "not just for India but for other countries and will continue doing."
However, the difference is that this legal warfare could be more regular. The modus operandi is pretty much the same as before. "They (China) want to wage hoping at a later date they can claim these areas or fight if China is stronger at that time and the adversary is weaker."
This is the third time Beijing has renamed places in Arunachal Pradesh. On April 2 China's Ministry of Civil Affairs issued a statement wherein names of 11 places including five mountains in Zangnan, (which China refers to as its southern Tibet region), a term which has been of late using for the Indian state of Arunachal Pradesh. The earlier two occasions when China renamed places in Arunachal Pradesh was in April, 2017, and in December 2021.
For the Chinese, apart from information (media) warfare which they have been regularly indulging in, knowing that the Indian media would react to any form of provocation, both legal warfare and psychological warfare will most likely become more pronounced to provoke India, or as Professor Tsewang Dorji of the Tibet Policy Institute Dharmsala says, "to continue to irritate" New Delhi.
Over the years, China has been spending time on sharpening its legal warfare skills, which Prof. Kondapalli believes can be used to occupy territories. According to him, the idea is simple, "First claim the area, then keep it on a low burner and if the adversary is weaker, then assert more and occupy utilising force or whatever other ways."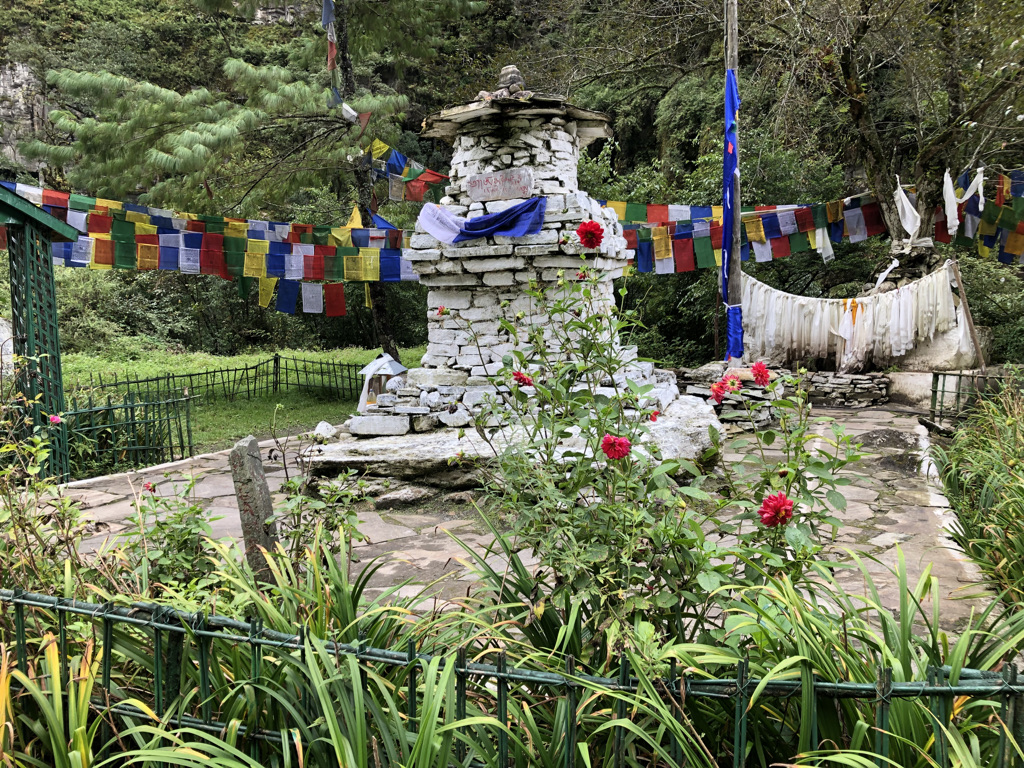 But it is unlikely that China would forcefully occupy Indian territories, firstly, given that India is a much stronger country today economically and militarily. India's growth rate of 6 per cent as compared to China's 3 percent does weigh in on China even though the Chinese economy is 19th Trillion and India is at 3.4 trillion. On the military front, China has had its taste of the dogged determination and preparations of the Indian army during Galwan and during its recent December 9 misadventure in the Yangtse region.
Prof Kondapalli believes that the above "is just one of the indicators," as Beijing would want to continue to push its legal claim on Indian territories and assert at a later date. "Essentially, China will use such forms of warfare or use other means, diplomatic or pressurising tactics," he says, which is how the Chinese want it: "This is my area, and I am issuing a notice."
The new names and location
Interestingly in this map, two to three names have a specific connotation. Areas south of the Khinzemane region (near Bhutan) have been renamed. According to Prof. Kondapalli, Pangchen, next to Bhutan, is historically and militarily significant of the five names added to the current list. "They have a Tibetan connection to this area. The 6th Dalai Lama came from this region, not Pangchen, but from Tawang. The connections go back to Pangchen where some Tibetans have gone for pilgrimage etc," he adds.
The second critical area is Gangchardgong. This is also in the westernmost part of Arunachal Pradesh. It is halfway between Bhutan and Arunachal Pradesh. According to Prof. Kondapalli, "these areas are militarily important," while adding that the other three areas – Lozunk Ridge and Taipo Ridge Chakmutse Mountain are not very significant and slightly closer to the Chinese regions.
The names China has used have yet to be invented, as stated by the external affairs ministry, says Claude Arpi. "These are Tibetan names of places before 1914 that the Chinese use now. It also does not mean it's Chinese."
There are many Tibetan names that the Chinese have with them found in documents they have in their possession, some of which have been stolen from Tawang during the Chinese invasion in 1962. "The Chinese keep collecting these names and looking for connections and links which they can use to keep claiming," said Dorji of the Tibet Policy Institute Dharmsala.
Prof Kondapalli believes there is a deep-seated agenda to revive Chinese claims on territories, and this has been spearheaded by a journal called borderland history by the Chinese Academy of Social Sciences, which basically asserts the Communist Party perspective. "Chinese scholars keep cooking up evidence like the Ming Dynasty's connection with the South China Sea, where some coins were found," he asserted.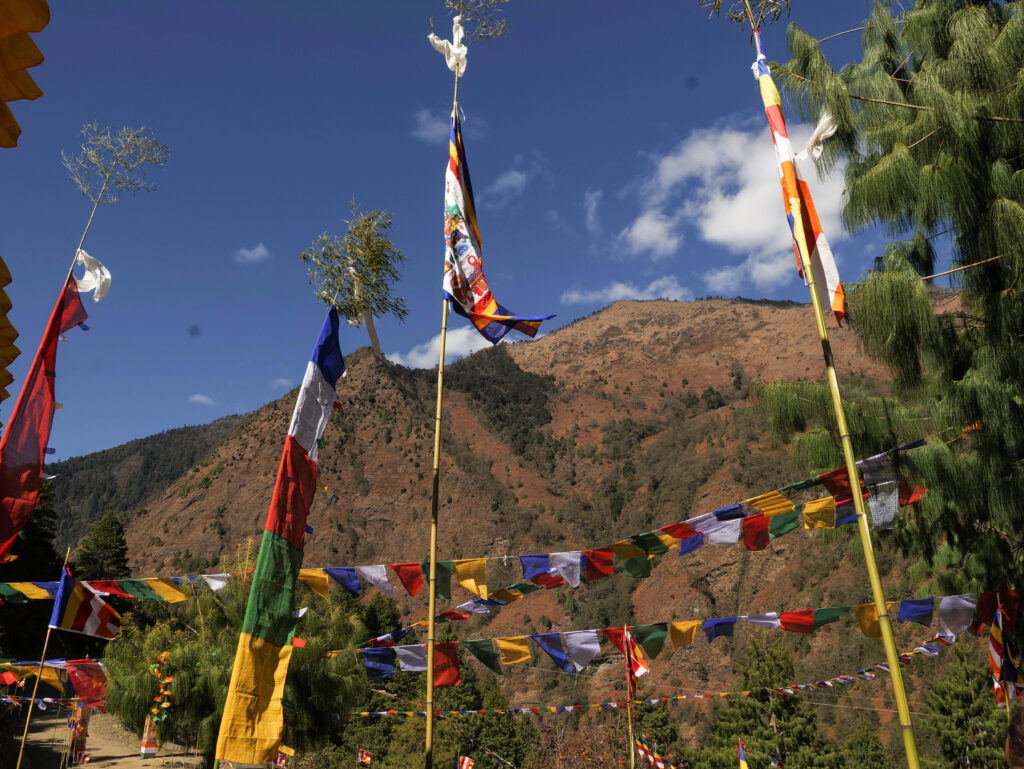 China's core interests and "Historical evidence"
In 2012 Xi Jinping said core interests are more important than developmental interests. Prof. Kondapalli believes that "territorial disputes come under core interests" and that "these are more important."
The JNU professor also believes that the research on territorial disputes "has been intensified." He is unsure where the Chinese got the evidence but does not rule out the possibility that in 1962 when the Chinese ran down the Assam plains, "they would have carried a lot of evidence from India related to village revenue records, or it is quite possible they got some records." Prof Kondapalli and other experts on China studies are convinced that they (China) are building up a legal warfare case by collecting data and evidence, and historical records. Prof Kondapalli is willing to go a step further and explore possible connections with regularly capturing young people from Arunachal Pradesh by the Chinese People's Liberation Army (PLA).
Most Chinese studies scholars in India believe that historical records collected since the time of visits to India by Buddhist monks and Chinese travellers – Hiuen Tsang (Xuanzang in Chinese) and Fa-Hien (Faxian in Chinese) – all forms the basis for the Chinese play of names. According to Prof. Kondapalli, all these records are kept in Tuang Huang in Xianjang, and no one is allowed to look at these historical records.
Prof. Kondapalli and Dorji believe that based on what they (the Chinese government and academia) have, they are cooking up evidence by saying in a historical period someone had visited. "I won't be surprised if they cook up some evidence citing Buddhist records to say someone had visited the areas and identifying the places of which names have been changed; this provides a legal claim," opines Prof. Kondapalli.
In all likelihood, Beijing will not occupy these places as that would mean war, but they would keep the bilateral relations uncertain. "That is the intention," says Prof. Kondapalli, adding that China's claims on Indian territories are, at best, irredentist, as international law says you can claim an area if you have a continuous and physical presence.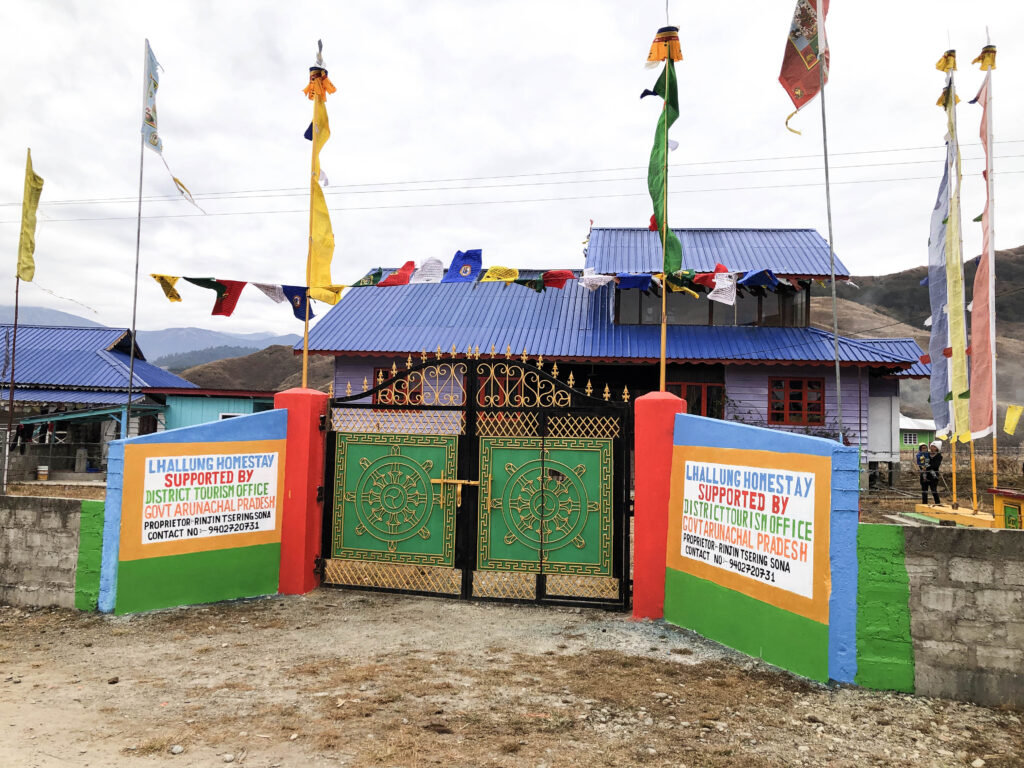 In the case of the South China Sea, the Permanent Court of Arbitration at The Hague said on July 12 2016, that "there was no evidence that China had exercised exclusive control historically over the key waterway." "You cannot say that your great great grandfather during the Ming dynasty discovered some lands and therefore you now claim the whole area," is how Prof Kondapalli interpreted the developments pertaining to the South China Sea ruling. According to him, the court's ruling meant that no historical claim could be treated as a legal claim and subsequently the "fact on the ground," which means that if something has been made, such as a court verdict concerning a dispute, it will prevail.
In so far as China's claim on Arunachal Pradesh is concerned, Arpi believes that "it stands no scrutiny." "Arunachal Pradesh has never been Chinese and will not be Chinese. Apart from some Tibetan influence seen in Tawang, Upper Subansiri, West Siang and Menchuka, it has no connection with China. China knows very well that the claim on China is a bargain they want to use to swap Aksai Chin. Zhou Enlai has told Nehru several times. They keep the issue alive by changing names which means absolutely nothing."
Responding to China's renaming of the places in Arunachal Pradesh, the Spokesperson of India's Ministry of External Affairs, Arindam Bagchi, said Arunachal Pradesh will always be "an integral and inalienable part of India."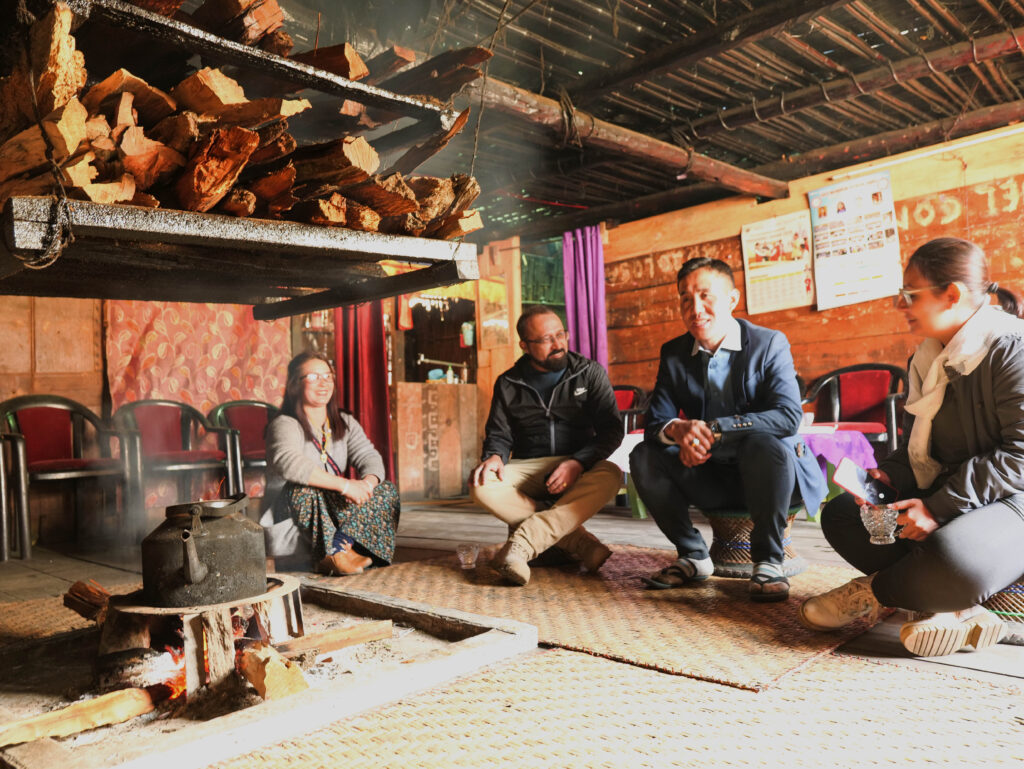 In Arpi's views, "Arunachal Pradesh is a part of India, it is a fait accompli already, that roads are being built, infrastructure, there's opening for tourists, vibrant villages are coming up, they (China) can't change it. Let them (China) say whatever they want. It has no basis. I don't think it's even worth spending too much time on these claims."
Yet India could weigh the option of taking the game to the Chinese by changing the names of places in China. Prof Kondapalli endorses such a possibility saying through various periods, Indians have visited many places in China, there are many examples, Bodhidharma and Kumarajeeva and other monks and scholars etc. "You can name them," he says but warns of the consequences, a military mobilisation and escalation that India would not want, especially as both parties would want to maintain "Peace and Tranquillity" on the LAC.