Lesson From The Pandemic: Bhutan Willing To Take An Economic Setback On Its Major Revenue Source For a Sustainable Future
"We might be separated by a border but Indians are our own people. As a young student, in the 70s and 80s, I recall visiting Guwahati or even passing through Assam and West Bengal. We used to write letters and carry those with us. When we saw children of our age on the road we threw the letters at them, hoping they will pick up and write back," narrates Chencho Tshering, former CEO of Kuensel the national newspaper of the Kingdom of Bhutan and an associate of the hospitality industry.
"Returning home we could only wait anxiously. Sometimes, after months, a letter would arrive. Someone had indeed picked up and cared to extend his/her friendship. And we became penpals; sharing our friendship across the border. That's the relationship we share with Indians," he said as he smiled at a happy memory.
"Bhutan welcomes every visitor with an open-heart and Indians make almost 3/4th of the tourists we receive every year. We hope even our future generations can work together and tourists keep on visiting for years to come," said Prime Minister of Bhutan Dr Lotay Tshering.
So with such love and friendship for Indians, why Bhutan, a country with unmatched hospitality has imposed a strict Tourism Policy, substantially reducing the flow of tourists after reopening its international borders post the lockdown?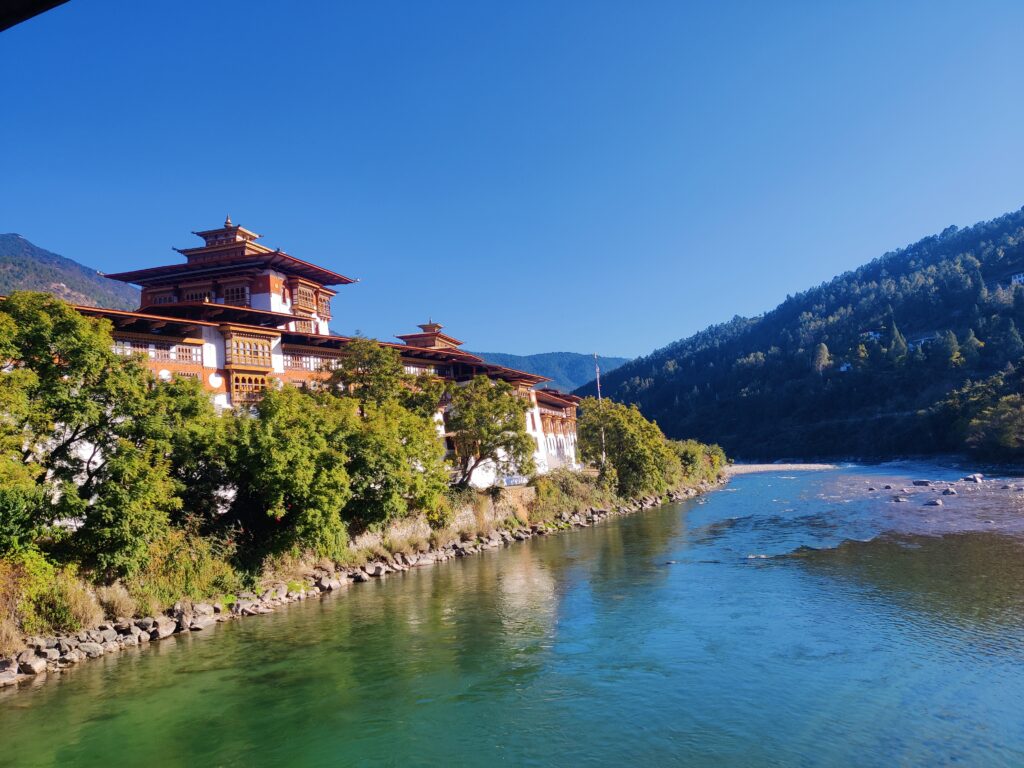 An Obstinate Determination For Preservation Despite Perseverance:
As the pandemic gripped the world, Bhutan was amongst the first countries to close down its international borders on 24th March 2020 only to be the last to reopen on 23rd September 2022. But in the two and a half years it had remained aloof from the world, the country had not just fought the pandemic. Instead, the nation of about 7.72 lakh people has understood the importance of the conservation of nature and investing in its human capital for longevity and is armed with an obstinate determination to do so despite perseverance.
The Himalayan kingdom is already amongst a handful of carbon-negative countries with 72 percent forest cover. For the last 50 years, Bhutan has been emphasizing protecting its natural resources, thrusting on improving its Gross National Happiness index over its GDP.
Going a step ahead, the nation adopted a new tourism strategy as it reopened for the world. It would be more accurate to mention that Bhutan has taken a step back to focus on its 50 years old ideology of preservation, thus imposing 'High Value, Low Volume' tourism.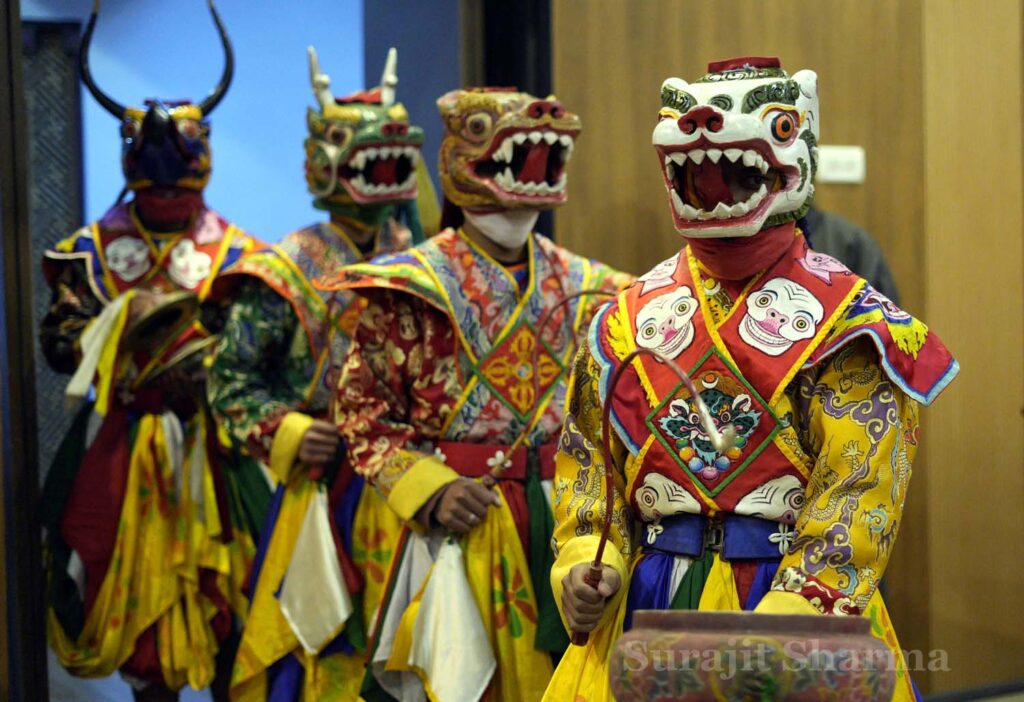 The introduction of a hiked Sustainable Development Fee (SDF) of Rs. 1200 for Indians per person per night and $200 for other international travellers has hit hard on the tourism industry; the second largest revenue source of Bhutan. There is, however, a 50 percent concessionary levy on the SDF for children between the ages of 6-12 years and an exemption below 5 years. Additionally, entry fees to popular monuments have been increased manifold. To cite a few examples, pre-COVID, the entry fee to the Tiger's Nest in Paro was Rs. 500 which has been hiked to Rs. 2000 now. Similarly, entry fees to the Punakha Dzong and the Thimphu Memorial Chorten have been hiked from Rs. 300 to Rs. 1000 each, and a fee of Rs. 1000 imposed for visiting the Great Buddha Dordenma that was previously free.
As a direct impact of the surge in SDF, the hospitality industry in the border towns that had earlier been a preferred halting point has seen a steep decline in business, as tourists now chose to spend a night on the Indian side of the border to save one night's SDF.
Though discouraging for travellers, and adversely impacting the sector, Bhutan is uncompromising in abiding by its new strategy of "High Value, Low Impact" to avoid over-tourism.
Low Impact- Investing In Conservation Measures:
"The pandemic hit hard. We have taken our lessons and have understood that such situations will hit the world repeatedly. And what would save us is by investing in our manpower and preserving the natural environment rather than focusing on material gain," explained PM Dr Lotay Tshering in a conversation with this writer and others.
Dr Tshering stated that though tourism had been a major source of revenue, Bhutan hardly has adequate infrastructure to accommodate more than 10,000 tourists all at once. Yet he remained firm on the new policies, refusing to develop further infrastructure to accommodate more foreign tourists.
"Bhutan has not introduced any separate tourism policy, to be honest. The norms are a part of our national policy to ensure the gross development of the Bhutanese people. And in doing so we are also focusing on elevating the overall experience of the visitors. Rather than the construction of more hotels, focus is on upgrading the ambience of the existing ones, the environment along with our services,' he said.
"We prefer to call the visitors our guests, not tourists. Whatever is spent by them would be reinvested for the subsequent guests to have an upgraded experience. But infrastructural development will be aligned with our national priorities, not just focused on one sector. Instead the Department of Tourism, Bhutan, has redefined the standards of the existing hotels. Hotels certified above 3 stars and above are only permitted to accommodate international guests," he added.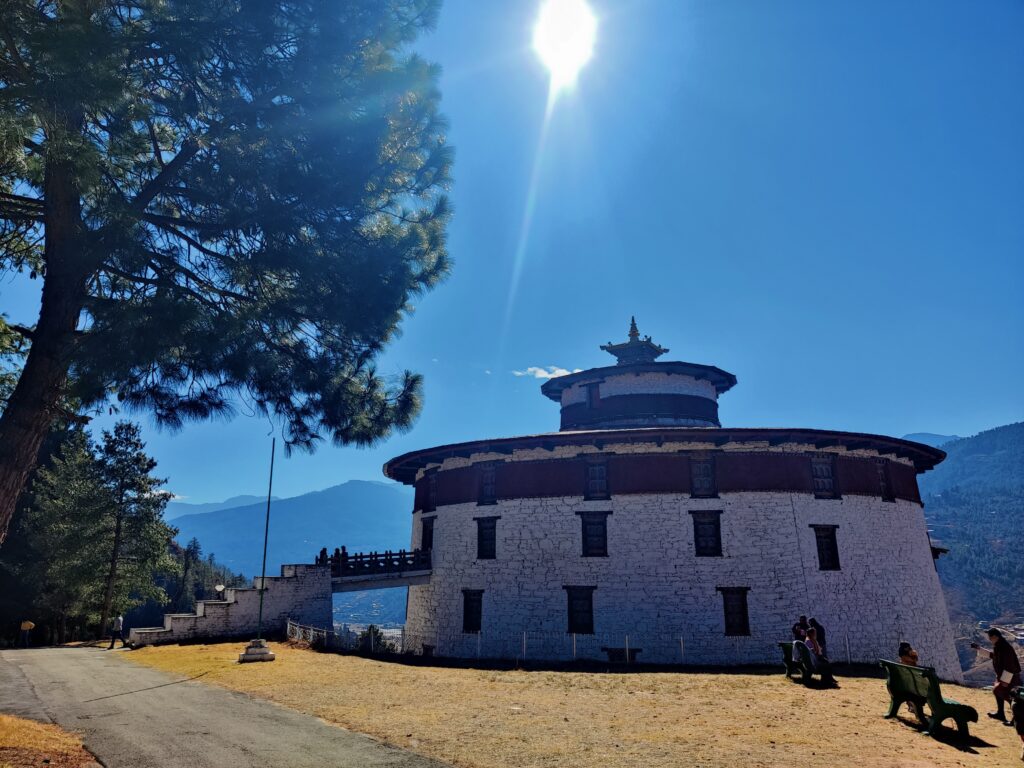 However, as mentioned by the Prime Minister, Bhutan's star certifications are not as per the standard international norms of room size, bed size, etc (again to prevent further construction); but rather on the quality of service- both in terms of facilities and hospitality.
"We want our guests to be the true ambassadors of Bhutan. Each should return happy and content so they will encourage more to visit who will genuinely appreciate the Bhutanese culture, our natural abundance, and warmth," the PM added.
Denying immediate reconsideration of the pleas for reducing the SDF, he said that the amount has been considered after much brainstorming considering inflation rates over the years, and yet has been kept at 25 percent of what should have been. The same would remain in force for the next two years.
Director General of Tourism, Dorji Dhradhul, informed that pre-pandemic Bhutan has recorded the highest number of foreign visitors in 2019, about 3,15,000, 3/4th of which were Indians. From September 23rd, 2022 to January 3rd, 2023, roughly 21,000 foreigners visited Bhutan of which 11,000 are Indians.
"Our High Value, Low Volume strategy is not to discourage guests, but to ensure quality service for all who pay while uplifting and conserving the wellbeing of the country for years to come. We are already late in implementing the strategy conceptualized by the Fourth King of Bhutan (Jigme Singye Wangchuck) in 1974 when we first welcomed tourists. But its relevance has only been understood now, and we are determined to implement it," he said.
Instead, the thrust is on improving skills, developing health infrastructure, increase employment, preserving and expanding forest cover to check the impact of climate change, and in the process committing to building a sustainable model for tourism.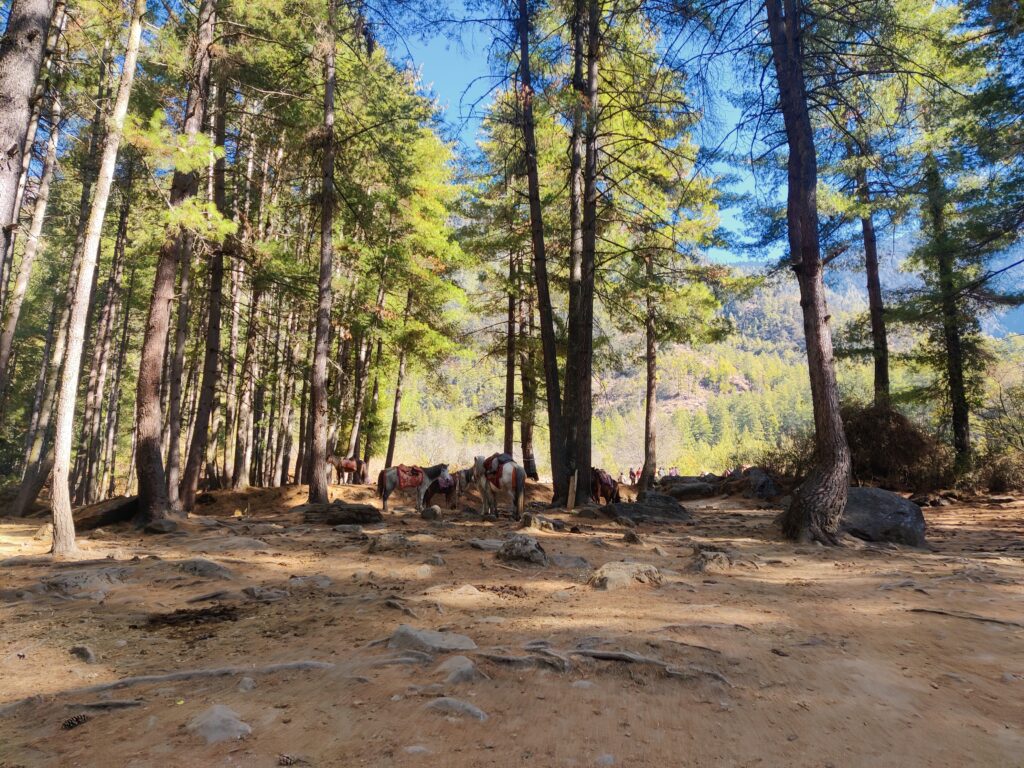 In fact, the Himalayan kingdom has adopted the tagline 'Believe' that reflects its determination to work for a sustainable future for the Bhutanese people while guaranteeing a more elevated experience for its guests.
"All our policies are aligned with sustainability and preservation. Having ha dthe advantage of coming out of isolation only in the 1960s, we had learnt from the mistakes of other great nations. As such we are very cautious in whatever we do here in Bhutan," said Chencho Tshering.