Manipur violence: A never-to-forget ordeal for Manipur University's girl students
As violence continued to ravage Manipur since Wednesday afternoon over the controversial ST status demand by Meitei groups, 19-year-old Mary (name changed), a tribal girl student of Manipur University, narrowly escaped near death at the hands of a rampaging mob. This ordeal, she says, will continue to haunt her for a long time to come.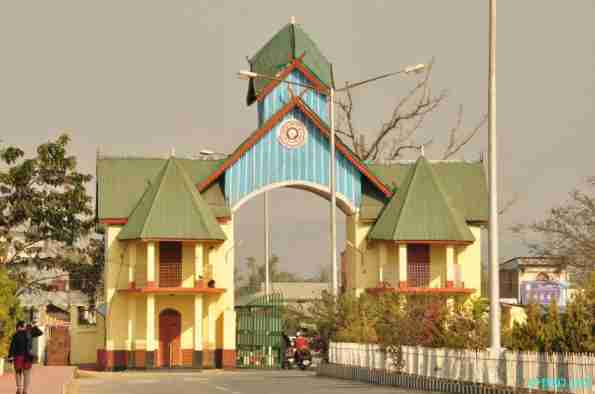 A never-to-forget ordeal for Manipur University's girl students
Like all other students who were inside the university's hostel campus, Mary, who hails from Chandel, too was spending anxious hours as news of violence and mayhem all over the state spread like quickfire. News of possible attacks on tribal students inside the university began to do the rounds, when it actually all unfolded in front of her. Suddenly, I heard a loud commotion, and then I heard people shouting 'Kuki macha thiro' (meaning 'search for Kuki students')," Mary recalled. "Soon, large crowds of angry young men armed with rods stormed the premises of the university."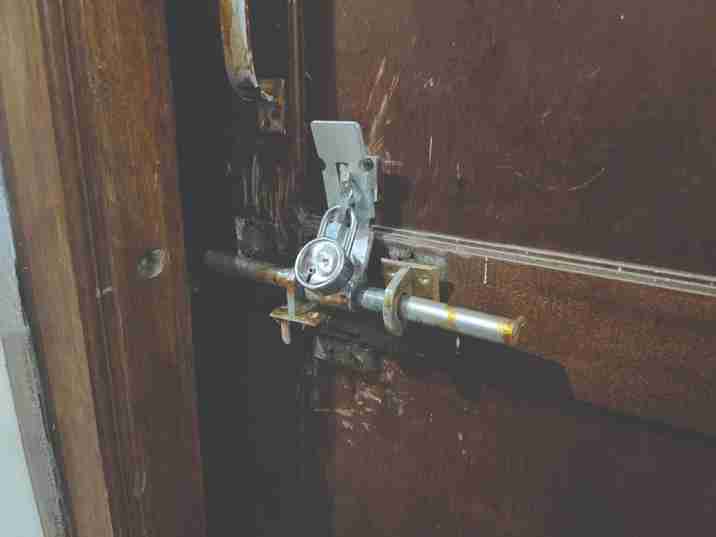 The students, particularly those from the Kuki and Zomi communities, were already filled with anxiety, with some crying helplessly as their professors and fellow students looked on, equally helpless. "When we saw what was happening, we all went pale and initially fell silent. Soon, we gathered some courage to save ourselves," Mary recalled, panting for breath.

One of Mary's friends, another young tribal girl student, took the lead and decided that they should hide in her university with their other friends. They instructed "some other friends" to lock them from outside and switched off the lights to give the impression that the rooms were unoccupied.
"We were so scared, we could hear the mob shouting, and we knew they were coming for us. It was the scariest moment of my life," she said, her voice still, shaky from the ordeal she had to go through. "Our professors belonging to the Meitei community offered us protection in their houses but my friends and I rejected their offers. We didn't feel safe anywhere", Mary added.
When the army came to rescue the students stranded inside the university campus, a large mob numbering around 100 men started attacking the rescue mission. However, when the army column retaliated by firing in the air, the violent mob retreated.
Mary and her friends were eventually offered shelter at a safe location, which she could not disclose due to safety concerns. The following day, on May 4, a CBI inspector helped her reach home safely. Expressing her gratitude, she said, "It's a miracle I'm alive amidst the shooting war."
Although Mary made it out safely, she sustained cuts and bruises on her legs and suffered from trauma after witnessing the shootings and mob violence.
According to a Naga woman from the University, the mob violence started around 7:30 PM and reached its peak around 10-10:30 PM. When the mob banged on their gates the first time, they were turned away. However, the guard opened the gates after he was threatened during the second attempt.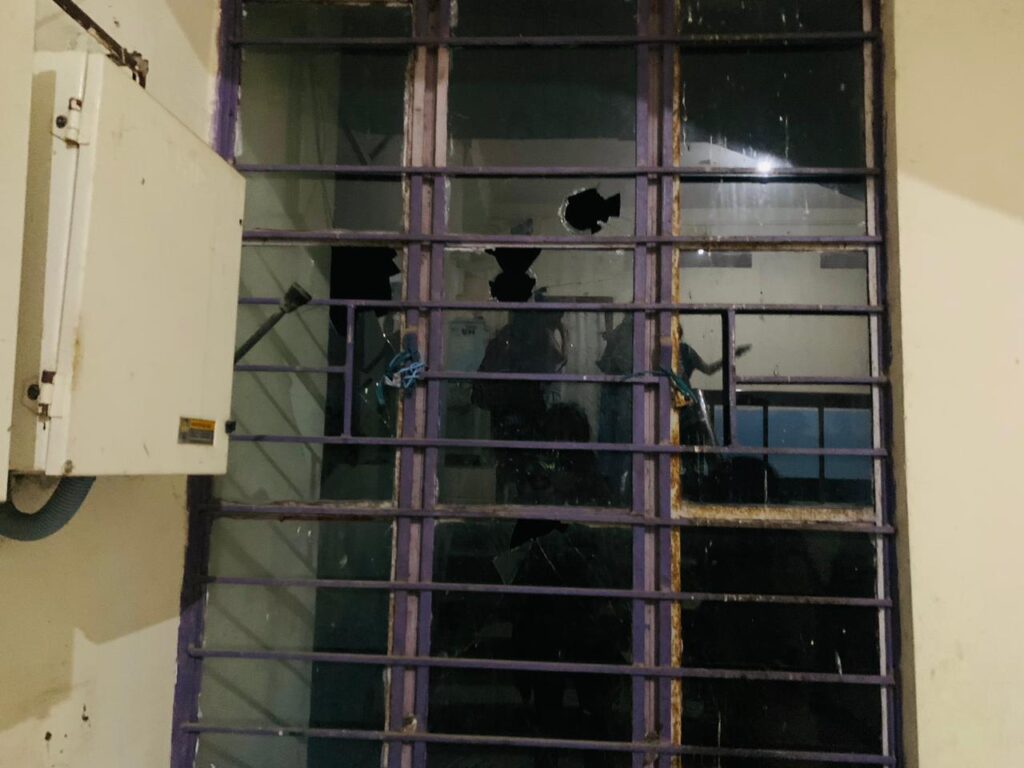 The traumatic experiences of Mary and other students highlight the urgent need for the authorities to take immediate and effective action to restore peace and order in Manipur. The government must work towards a peaceful resolution of the crisis and ensure the safety and well-being of all citizens, regardless of their ethnic background.
She said, "The mob attacked both the boys' and girls' hostels. They came to people's rooms and asked for everyone's IDs to determine whether they were Kuki or not. They gathered some Kuki students and took them away". The doors and locks of the girls' hostel were forced open, and some students even jumped from the balcony to escape the mob. Fortunately, no deaths were reported in MU. To avoid any possible threat from the mob on May 4th, tribal students – both Nagas and Kukis – have been advised to relocate to the Assam Rifles camp.
The violence was not limited to Manipur University alone, as the residence of the Joint Registrar of the university, David Zote, was also attacked. At present, there are arrangements by the MLAs and student leaders of different tribes and districts to escort their students back home safely. Despite the harrowing experience, Mary and her friends are grateful to be alive.
Meanwhile, in Churachandpur, tribal women's groups came out in large numbers to ensure the safety of people from the Meitei community. As Manipuri-speaking persons were being escorted out of their homes, the women formed a human chain to ensure that no one attacked them while they were moving in the vehicles that had come to take them to Imphal.