Churches demolished without proper notice in Manipur; properties, records lost
The Evangelical Baptist Convention Church, Holy Spirit Church (Catholic) and the Peniel Church (MELC), which had stood tall in Tribal Colony, New Checkon, Imphal since 1974, 1990 and 1997 respectively, were demolished by the Government of Manipur in the early hours around 2:40 AM today.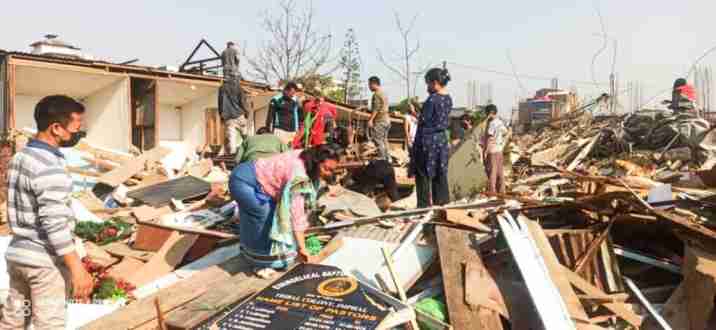 Both the church buildings were demolished after the Manipur High Court on 4th April 2023 annulled the operation of the previous Manipur High Court status quo order that prevented the churches from being demolished. Based on the available writ petition, the Court declined the churches' request for regularising the church buildings, citing the Government's unwillingness and lack of a process for regularisation.
The annulment order against the interim orders was issued by the High Court of Manipur in 2023, following two separate miscellaneous cases filed by the State of Manipur. These cases sought permission for the State authorities to remove unauthorised religious structures from public streets, public parks, and other public places, in compliance with a 2009 order from the Supreme Court.
In 2009, the Supreme Court directed the State to frame a policy in respect of unauthorised construction of religious nature, which had already taken place, in the case of Union of India v. State of Gujarat and others. In compliance with this directive, the Government of Manipur framed a policy called 'The Manipur Policy for Review of Unauthorised Construction of Religious Nature on Public Parks, Public Places on 3rd April 2010. Through its compliance policy, the State Government had regularised 188 religious structures built in public places by issuing pattas, through the Revenue Department in 2011.
It may be mentioned that the 2009 Supreme Court direction allows the State to either remove, relocate, or regularise unauthorised constructions of religious nature. In 2021, The All-Manipur Christian Organisation (AMCO) and All Tribal Students' Union Manipur (ATSUM) came out in objection of the Government decision to evict the churches.
It is reported that, as the case is not disposed off in the High Court of Manipur, there was no apprehension that the church building would be demolished in the wee hours.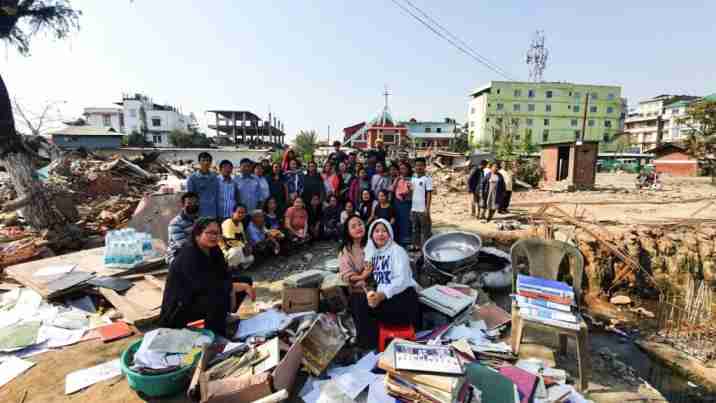 The demolition was carried out to clear the way for the construction of 392 new modern residential quarters, with an estimated cost of 50 crores funded by a loan from HUDCO.
Local youth from the church reported that there was a social work programme on April 11 at 6:30 AM to vacate the church properties, but there was no proper notice served for the demolition. As a result, church properties and records worth lakhs of rupees and decades of hard work were destroyed. It is also reported that the pastor and caretaker's phones were snatched away, and they were not given time even to retrieve their belongings from their quarters.