Two-day G20 meet underway in Shillong
Under India's G20 Presidency, the two-day meeting of the G20 Space Economy Leaders Meeting (SELM) began in Shillong with an aim to showcase all the capabilities of ISRO and the department of Space and to collaborate in future science missions.
Around 28 delegates from the G20 and guest countries attended the meeting from Argentina, Australia, France, South Korea, Mexico, Türkiye, USA, Oman, Bhutan, Sri Lanka, China, Russia, Netherlands, Germany, Indonesia and UK. Prominent international and national experts attended the meet.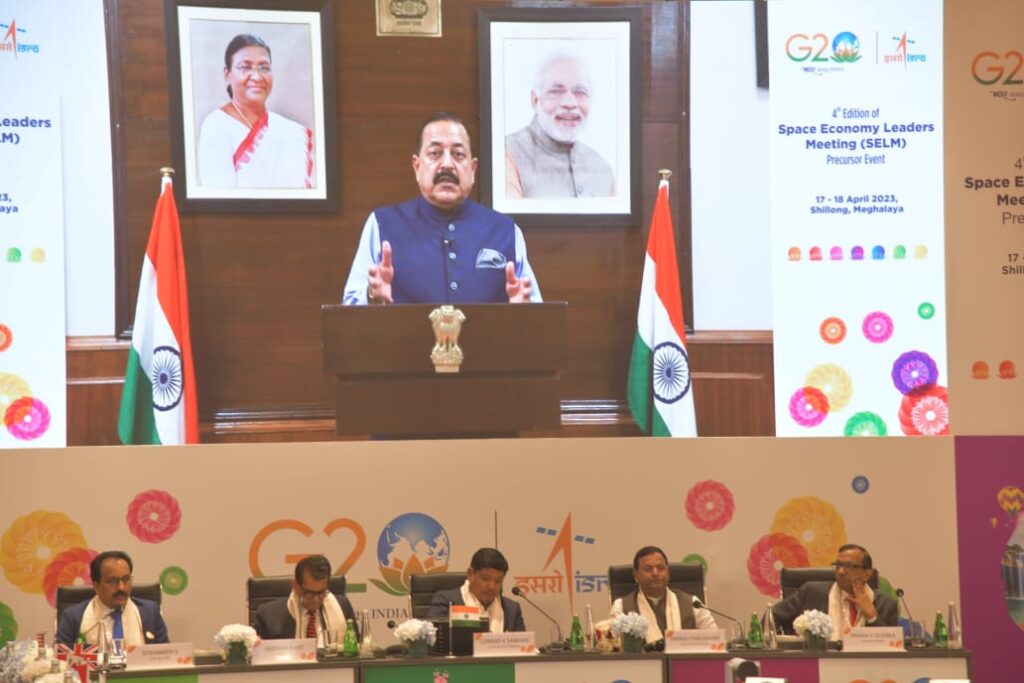 Some of the startups in the space economy sector participated in the precursor events who showcased their products which includes Alpha Design, Satsure, Oneweb, Data Pattern, Centum Azista Aerospace, Caliche, L&T, Skyserve, Ananth Technologies, Agnikul, Digantara, Pixxel and Dhuruva Space.
The inaugural programme of the meeting held at Hotel Courtyard by Marriott was attended by Union Minister of State (Finance) Pankaj Chaudhury, Union Minister of State (Ind. Charge) Science & Tech Jitendra Singh (virtually), G20 Sherpa Amitabh Kant, Secretary, Department of Space (DOS), Meghalaya chief minister Conrad K Sangma, Somanath S, Chairman IN-SPACe, Dr. Pawan Kumar Goenka among other dignitaries.
In his inaugural address, Union Minister of State for Finance Pankaj Chaudhury said that the Indian economy is growing at a faster rate and the major contribution to this growth is from the New Space Segment, hence, there is a need to conduct space activities in a responsible manner.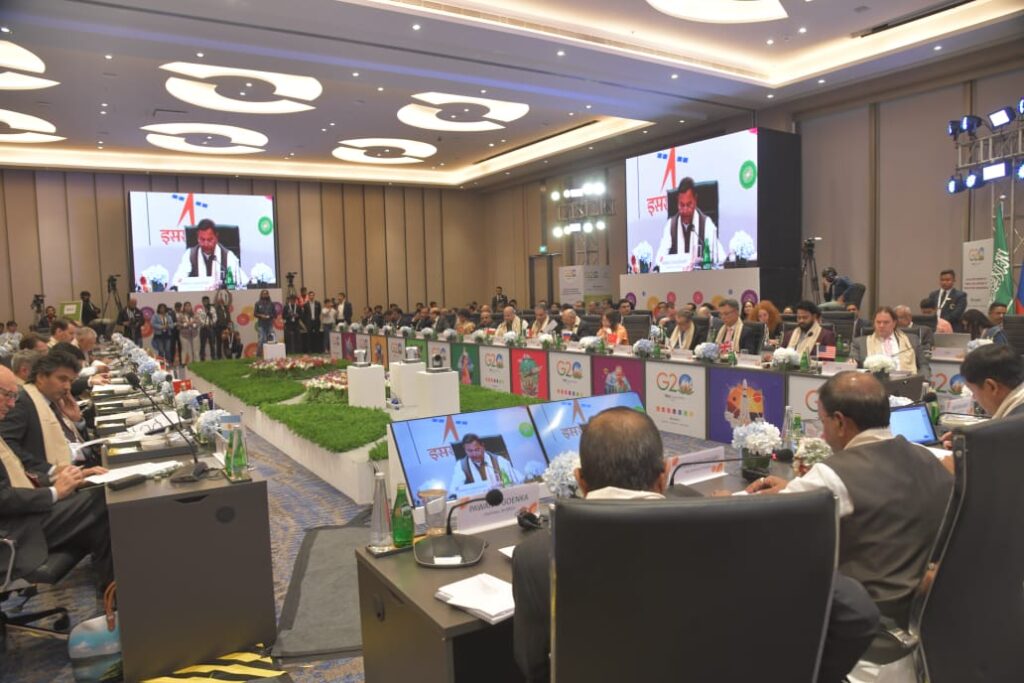 Chaudhury said that efforts are being taken to promote New Space for further fuelling the space economy and as all the G20 members have established space agencies and industries, the country should also look forward to possible alliances.
"Space based technologies are recognised as one of the key contributors for growth and prosperity and the space technologies like satellite based earth observation, satellite communications and navigation have positive impacts in agriculture, disaster management, transportation, health and in addressing climate change issues," Chaudhury.
Jitendra Singh, while virtually addressing the inaugural session said that significant progress has been made as far as India's space sector is concerned and over these last few years space technology has penetrated into all walks of life, as a result of this there is a huge demand for space based services which have huge commercial potential.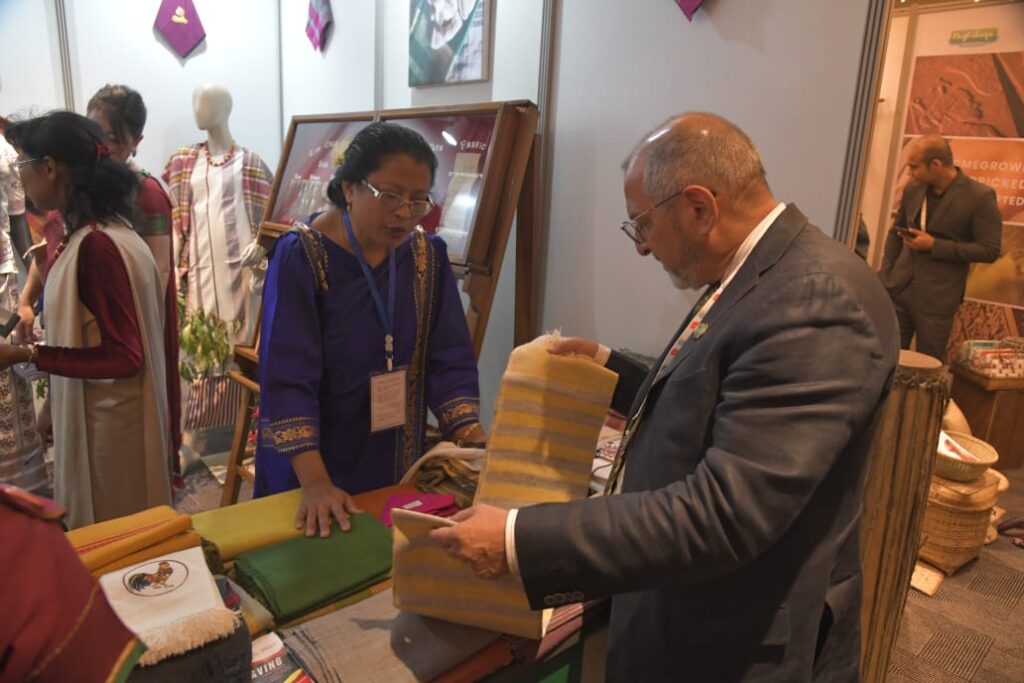 Singh lamented that so far the Indian Space and Research Organisation (ISRO) has been striving hard to meet the demands for the space based services and at the same time it is also realising the need to concentrate on the research for developing new technologies and new applications.
"The government headed by Prime Minister Modi took a path breaking decision to open up the space sector for Indian private industry through the 2020 Space sector Reforms in order to enhance the participation of the private players in end to end space activities. The increased private industry participation will eventually result in increased contribution of India in the global space economy" said Singh.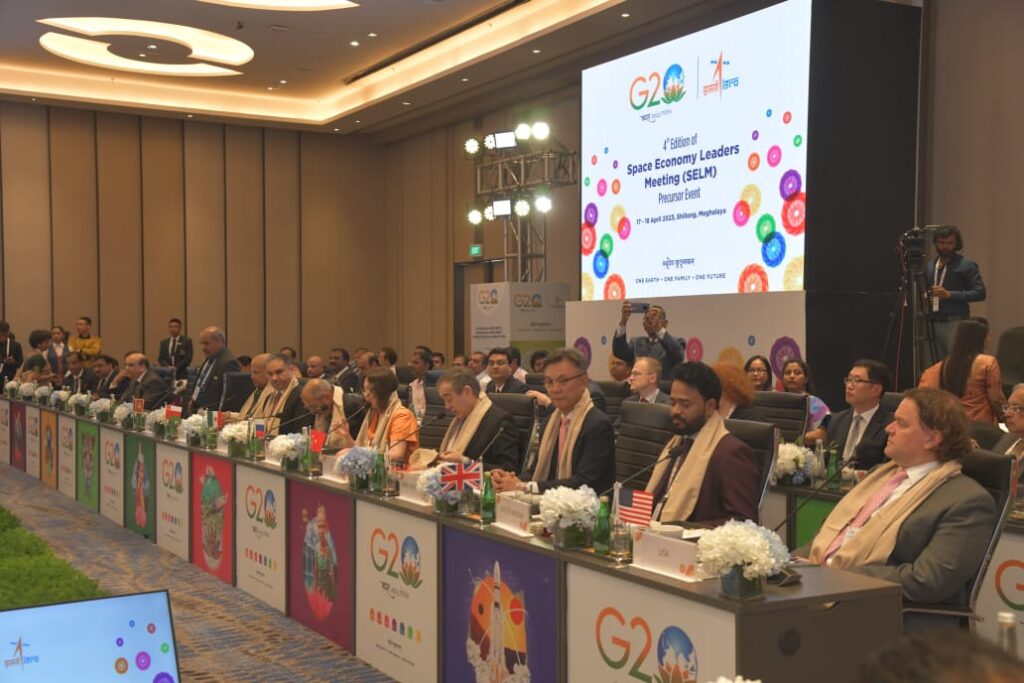 Meanwhile, Meghalaya chief minister Conrad Sangma said that in the recent times India has seen a large number of reforms. While the country as a whole has moved forward, Northeast India and states like Meghalaya, which had not previously experienced significant economic growth, have now become a part of India's economic success and growth.