BSF Meghalaya Rescues 25 Cattle from Smugglers on International Border in East Khasi Hills
On January 29th, 2023, troops from the 04th Battalion of the BSF Meghalaya successfully rescued 25 cattle that were being smuggled from India to Bangladesh near the international border in East Khasi Hills.
The Mobile Check Post noticed the cattle being taken towards the border and challenged the smugglers, who fled the scene leaving the cattle behind.
Smugglers frequently use forested areas to hide the cattle and cross unfenced sections of the border. In 2022, the BSF seized 3481 cattle on the international border and continues its efforts to prevent border crimes and smuggling.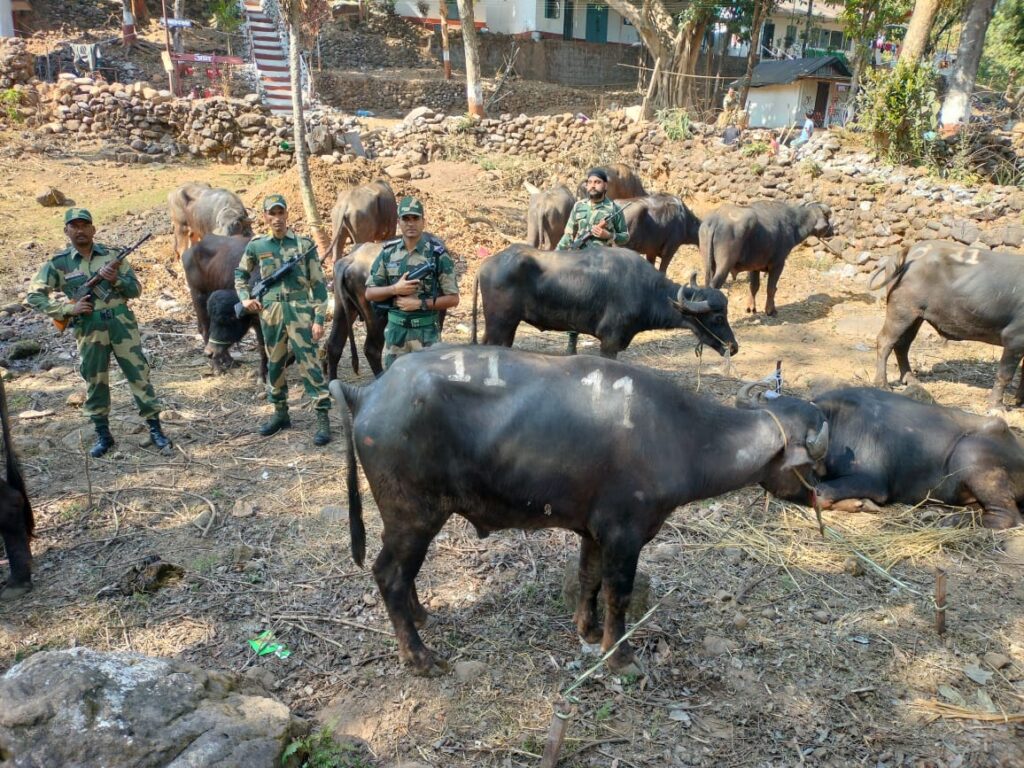 Source: PRO BSF Meghalaya