India, Myanmar jointly inaugurate Sittwe Port to boost NE trade connectivity
India, Myanmar inaugurated Sittwe Port: On Tuesday, the Union Minister for Ports, Shipping, and Waterways and AYUSH, Sarbananda Sonowal, and Myanmar's Deputy Prime Minister and Minister for Transport and Communications, Admiral Tin Aung San, jointly inaugurated Sittwe Port in Myanmar's Rakhine State. During the inauguration ceremony, they also received the first Indian cargo ship that had been flagged off from Syama Prasad Mookerjee Port in Kolkata.
India, Myanmar jointly inaugurated Sittwe Port To Boost Coonnectivity
The ministry stated that the project was created with the aim of providing an alternative route for Mizoram to connect with Haldia/Kolkata/any Indian ports via the Kaladan River in Myanmar. The project involves the use of highways/roads to transport goods from Mizoram to Paletwa in Myanmar, followed by inland water transport (IWT) from Paletwa to Sittwe, and finally, maritime shipping from Sittwe to any port in India.

According to Sonowal, this development will enhance trade connectivity and strengthen people-to-people relations between India and Myanmar, as well as the wider region. It will also contribute to the economic development of the North-Eastern states under the Act East Policy of the government. Sonowal further added that the operationalization of the Sittwe Port will reduce the transportation cost and time of goods between Kolkata and Agartala and Aizwal by 50%.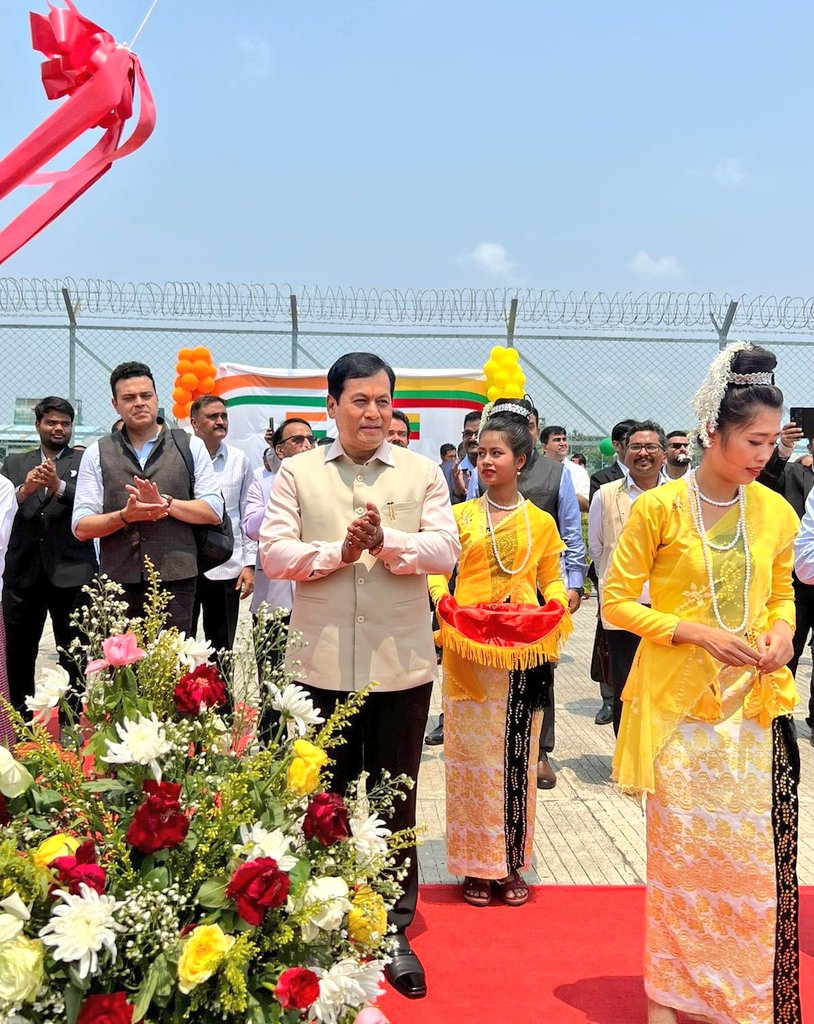 Furthermore, the operationalisation of the Sittwe Port is expected to promote bilateral and regional trade and contribute to the local economy of Myanmar's Rakhine state. According to Sonowal, the greater connectivity provided by the port will create job opportunities and enhance growth prospects in the region.

During the inauguration ceremony, Sonowal emphasised the historical, cultural, and economic ties between India and Myanmar, particularly in the Rakhine State of Myanmar. He reiterated India's longstanding commitment to the development and prosperity of the people of Myanmar through initiatives such as the Sittwe Port.