Parshuram Kund Mela 2023 set to take place in Arunachal Pradesh's Lohit district
The annual Parshuram Kund Mela 2023 is set to take place from January 12th to January 16th at the sacred Parshuram Kund pilgrimage site in the Lohit district of Arunachal Pradesh. The event is expected to draw a large number of attendees from around the region, who will come to pay their respects to Sage Parshuram and participate in the various activities and rituals that will be held throughout the Parshuram Kund mela.
Located in a remote area, the Kund can only be accessed by land, as the sharp curve of the river and steep mountain walls make it inaccessible from the river side. A hillock about 50 feet high rises above the road level, with a narrow strip along the river below the road level serving as the location for the "mela market." The "mela market" is also held at a temporary location in Tezu, about 20 km downstream from the Kund, for a period of three weeks. The Arunachal Pradesh State Transport Corporation provides special bus services for the convenience of the pilgrims.
To enable easy entry for visitors, the Lohit District Administration has made provisions for the issue of Inner Line Permits for 30 days at the Dirak and Sunpura check gates. Visitors from outside the region can travel from Dibrugarh-Tinsukia via Rupai near Doomdooma to Dirak check gate, where Inner Line Permits will be issued on the spot. Another route is through Sadiya, crossing the Bhupen Hazarika Bridge via Sunpura to Tezu, the district headquarters where a large shopping fair is held in January every year.
In addition to the "mela market," the Parshuram Kund Mela will feature a range of cultural programs, devotional sessions, and other activities, providing attendees with the opportunity to learn more about the teachings of Sage Parshuram and the rich cultural traditions of the region. The district Craft Centre will also display traditional articles for sale, showcasing the heritage of the native people.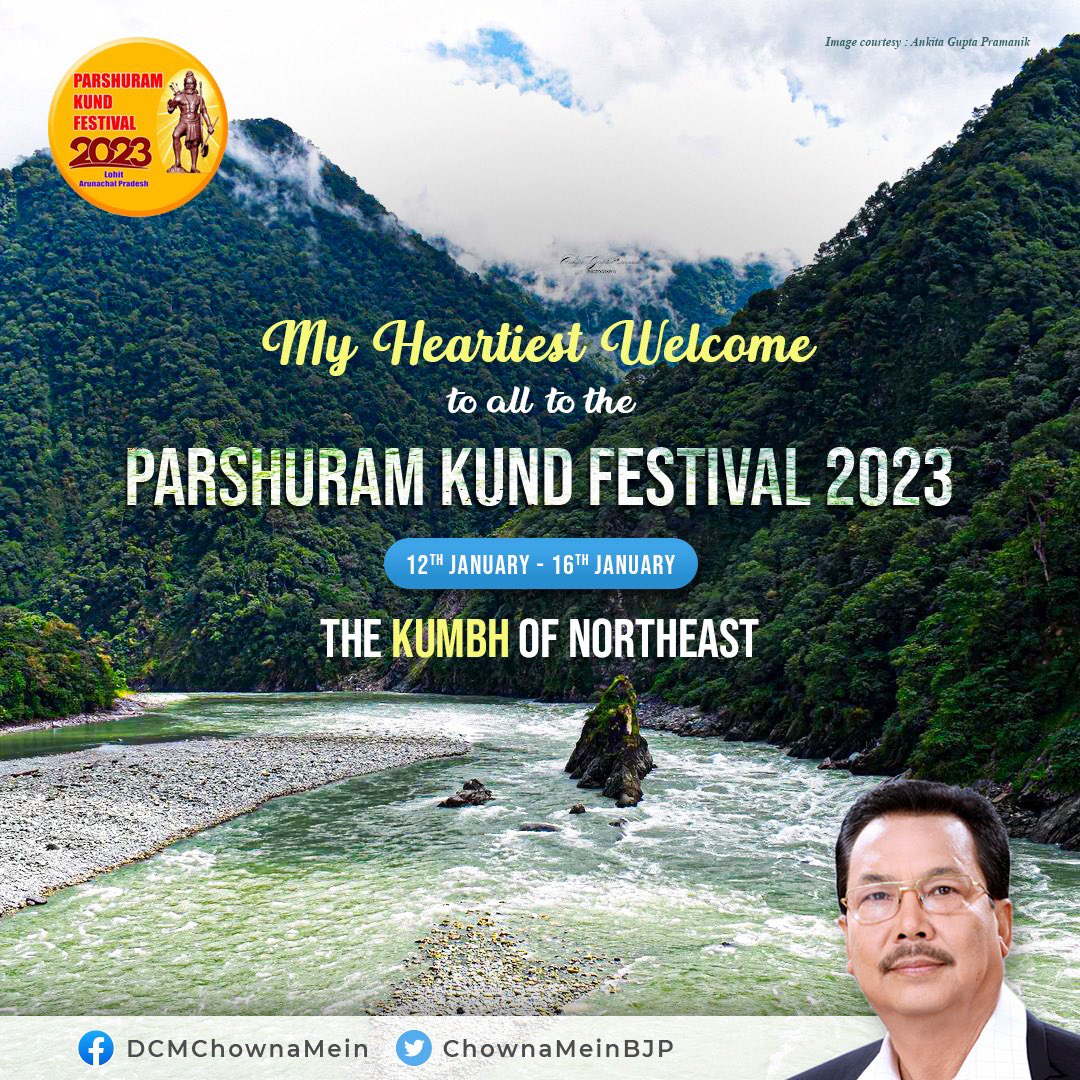 Source: Twitter, The Official Website For Parshuram Kund Festival-2023