Tali in Arunachal Pradesh Connected By Road For The First Time Since Independence
Chief Minister Pema Khandu made history on Saturday as he became the first chief minister to travel by road to Tali in the Kra Daadi district. Tali, which is situated in the Kra Daadi district of Arunachal Pradesh, has recently been connected by road after over 60 years since it was founded in 1957. Despite serving as the administrative center, Tali was previously inaccessible by road.
During his previous visit to the region in 2017, Khandu had promised the people that his next visit would be by road, and this promise was kept during the auspicious occasion of Nyokum. With this new road connection, Tali is now the last administrative center and the only Assembly constituency in the state that was previously unconnected by road. This achievement is a significant milestone in improving connectivity and access to essential services for the people of Tali and the surrounding areas. Khandu expressed his pride and satisfaction during the 45th Nyokum Yullo celebrations, where he highlighted the government's mission to complete the approximately 51 km long Yangte-Tali road on a priority basis.
"I am proud to be part of this historic and momentous occasion where we finally witness the Tali ADC headquarters connected by road. We worked on a mission mode to complete the approximately 51 km long Yangte-Tali road as soon as possible," Khandu said while attending the 45th Nyokum Yullo celebrations on Sunday.
He reassured the people that the approximately 50 km long Pradhan Mantri Gram Sadak Yojana (PMGSY) road would be completed by the end of this year. He also announced that Pip Sorang would be connected by the time the 46th Nyokum Yullo celebration takes place in Tali.
According to reports, Khandu emphasised that the people should not expect or demand land compensation for road construction, as overall development follows road connectivity, and if people provide land free of cost, the government is obliged to construct roads wherever needed. The Chief Minister expressed concern about the delay in completing the Tamen to Tali road, which began in the late 1960s. However, he assured the people that his government would complete this road as well.
Furthermore, Khandu acknowledged that the stretch from the Kumey bridge point on the Yangte-Tali road requires attention. He directed the concerned officials to complete this stretch as soon as possible and to adjust the alignment wherever necessary to make it safer for driving.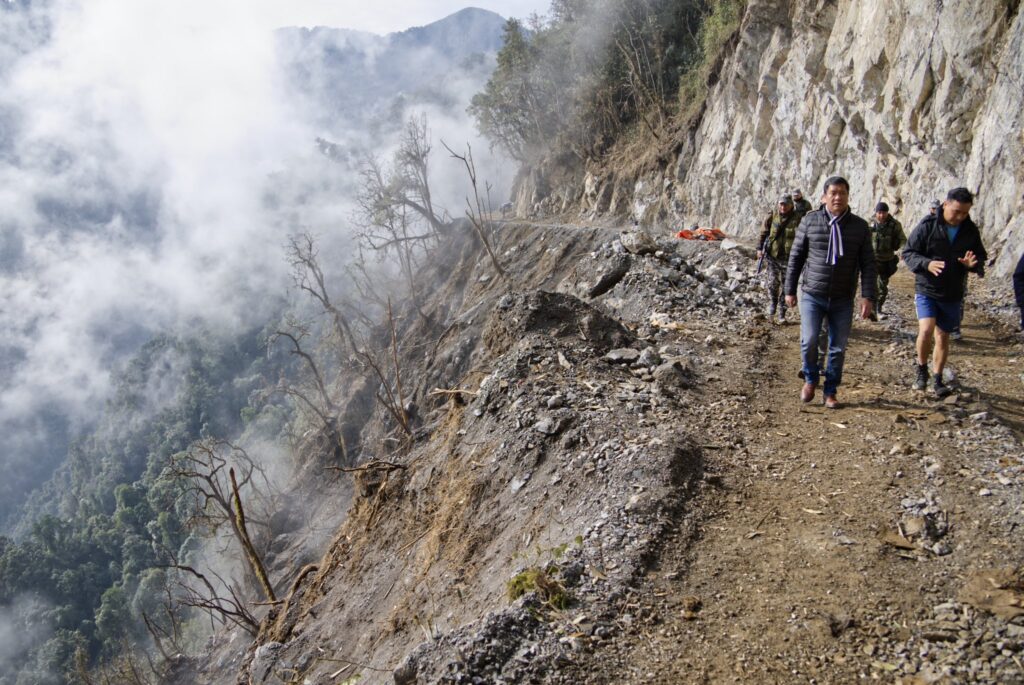 Source: Twitter