Second phase border talks between Meghalaya-Assam underway in Guwahati
The second phase of border talks between Assam and Meghalaya is underway at the State Guest House at Koinadora, Guwahati Assam.
The second phase of border talks between Meghalaya and Assam took place after fourteen months when Meghalaya Chief Minister Conrad K. Sangma and his Assam counterpart Himanta Biswa Sarma signed a memorandum of understanding (MoU) to resolve the dispute in six less complicated areas along the interstate border.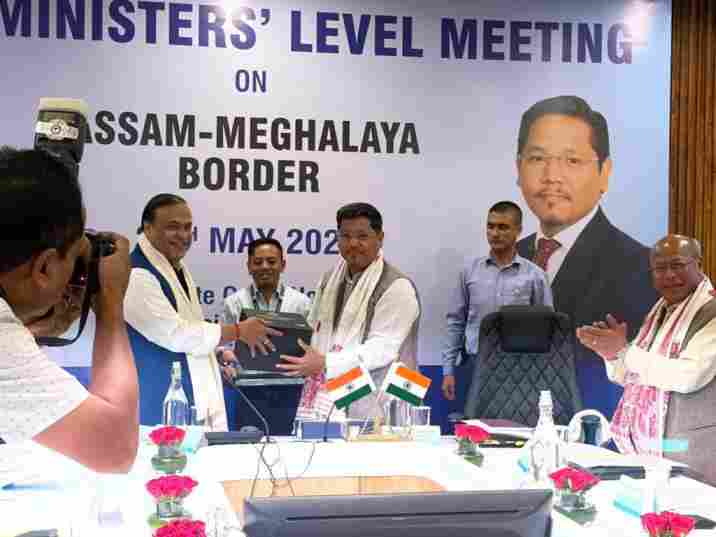 The objective of the talks is to settle the issues in the remaining six areas, which include Langpih, Borduar, Nongwah-Mawtamur, Desh Doomreah, Block- I and Block II, and Psiar-Khanduli.
It may be noted that on March 29, 2022, chief ministers of both states signed the MoU in New Delhi in the presence of Union Home Minister Amit Shah after reaching a consensus on six areas, including Hahim, Gizang, Tarabari, Boklapara, Khanapara-Pilangkata and Ratacherra.
In the second phase of border talks held at Guwahati, a representative from Meghalaya led by Chief Minister Conrad K Sangma, deputy chief minister Prestone Tynsong and Snaiwbhalang Dhar, cabinet Minister Comingone Ymbone, chief secretary, and other senior government officials were involved. In contrast, the delegation from Assam was led by chief minister Himanta Biswa Sarma, cabinet minister Atul Bora and Pijush Hazarika, along with other senior officials.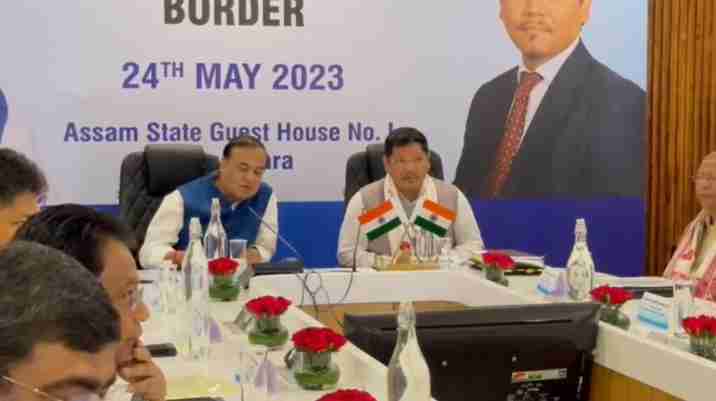 In the meeting, it was decided that both chief ministers of the two states, including cabinet ministers and regional committees of both states, would pay a visit to Block-I and Block-II areas to send a message of peace and restraint.