Assam Rifles rescue six persons abducted by NSCN (IM) men
In a midnight swoop, the Assam Rifles unit of IGAR North successfully rescued six persons who had been abducted by members of the National Socialist Council of Nagalim (Isak-Muivah/NSCN (IM)) from various parts of Dimapur over the course of two weeks. The abductees had been held captive in a house situated in Bamunpukhuri, a village within the Chumukedima circle of Dimapur. Following the rescue, both the rescued individuals and the NSCN (IM) members were turned over to the Nagaland police.
According to Assam Rifles sources, a total of five NSCN (IM) cadres who were operating out of a house in Bamunpukhuri have been carrying out the kidnappings believed to be for ransom. Based on intel inputs, the Assam Rifles unit had been monitoring the developments closely before conducting the raid on April 27 night.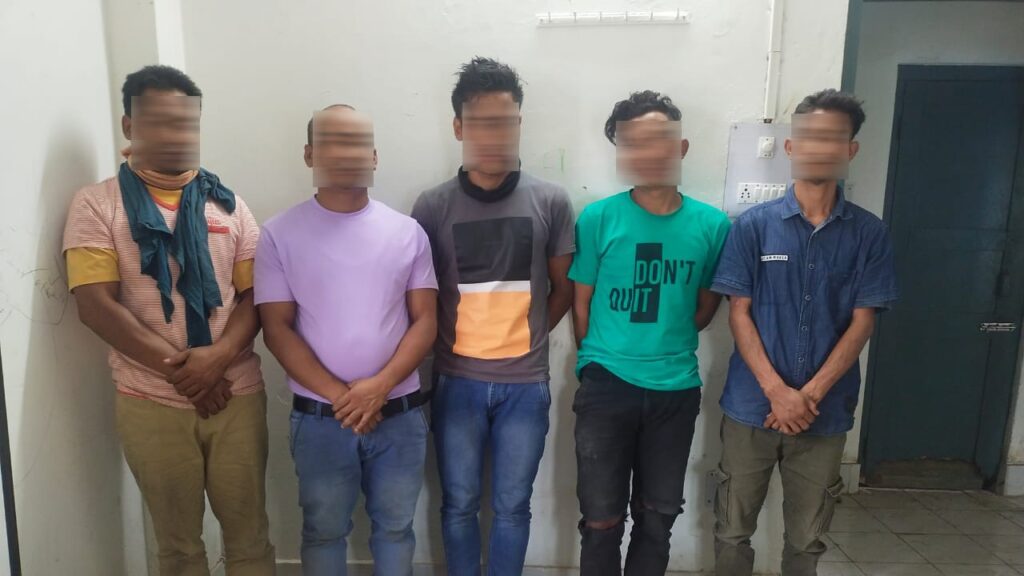 The apprehended cadres of the NSCN (IM) have been identified as SS Lt Khenito Assumi, of Chekiye village in Chumukedima, SS 2nd Lt Neison of Nungsai village in Kangpokpi, SS Lance Cpl Mughahuto of Tichibami village in Suruhoto Zunheboto, SS Sgt Chonpenthung Murry of Wokha village and SS Sgt Katoho Yeptho from 3rd Mile, Dimapur.
The kidnapped victims were of both Naga and non-tribal individuals, who were subjected to physical abuse and kept restrained with chains during their captivity at Bamunpukhuri. Among the victims were Mulutayo Kezo from Kikruma Phek district who was taken captive on April 25, Akito Sumi, a resident of Burma camp in Dimapur who was abducted, and Huvito Sumi of Half Nagarjan village in Dimapur, both of whom were kidnapped on April 27. Additionally, Piyar Ali of Lahorijan village in Karbi Anglong, Assam was the first to be kidnapped on April 13, followed by two others, Raj Kumar Das of Lanka Assam, and Raju Gupta of Bihar, who were abducted on April 21.