ATSUM bandh disrupts normal life in Manipur hill districts
It was not a regular Monday in the hill districts of Manipur with shops as well as schools and offices remaining closed throughout the day besides the near empty streets with vehicular traffic coming to a halt. The reason for this was the bandh call given by Manipur's tribal student body, the All Tribal Students' Union, Manipur (ATSUM).
The ATSUM, with support from its constituent bodies and sub units like Zomi Students' Federation, Kuki Students Organisation and All Naga Students' Association, Manipur organised a 12-hour bandh today (April 24) in the hill districts to express their disappointment with the recent RIMS recruitment controversy.
While the ATSUM organised the bandh to pressurise the Manipur government and RIMS authorities, the general masses, the residents of the hill areas were badly affected.
Lal, who runs a shop in Churachandpur's New Bazaar, expressed disappointment with the government's inability to fulfill its promise of ending bandhs and strikes in Manipur. He said, "For people like us depending on our daily earnings, the bandh really affects us especially when it lasts for more than a day. I hope the government resolves it soon".
Read more here: RIMS Recruitment Controversy: ATSUM Bandh on April 24, 2023
The town of Lamka wore a deserted look, as the locals followed the ATSUM's call for bandhs, though not without resentment.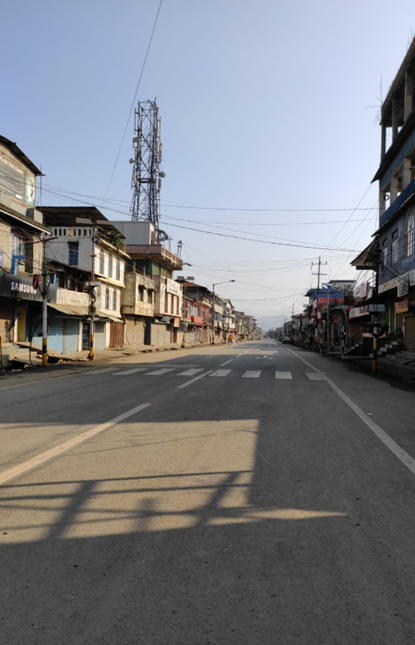 At Lamka's Nute Bazar, an all-women's market in Churachandpur District, Manipur, one vegetable vendor said that when bandhs are imposed, it usually means no income for them.
Meanwhile, in Senapati too, the town and its surrounding areas wore a deserted look with no heavy vehicles like trucks, buses, and wingers passing through National Highway-2 that runs across Mao Gate and Senapati town. However, a few autos and tractors could be seen on the road. Senapati district HQ is approximately two hours away from Imphal.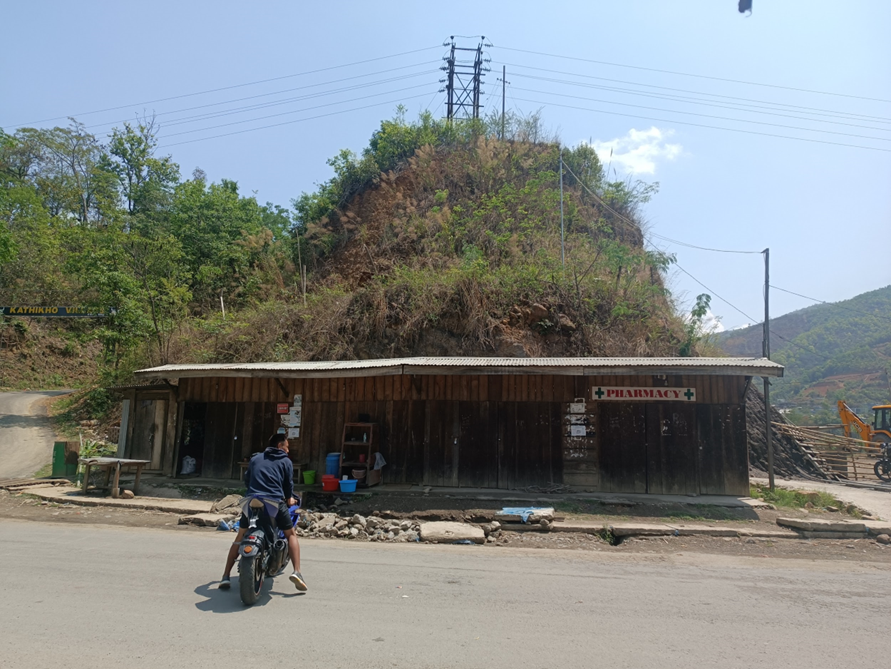 Despite the bandh, a few shops remained partially open to meet the locals' needs for essential commodities such as oil, milk, and vegetables.
In Senapati District HQ, parents were apprehensive about whether schools would be in operation. Bandhs in Manipur often cause stress to students and parents as they remain uncertain on the status of schools and colleges, whether they would be affected by the bandh or exempted.
Rose (name changed), a mother from Vakho Karong, has two children enrolled at St. Anthony's School in the main town. To avoid the uncertainty and stress, she opted not to send her children to school, irrespective of whether they were open or not. Moreover, the school vans responsible for transporting students informed her that they would not be available for pickup.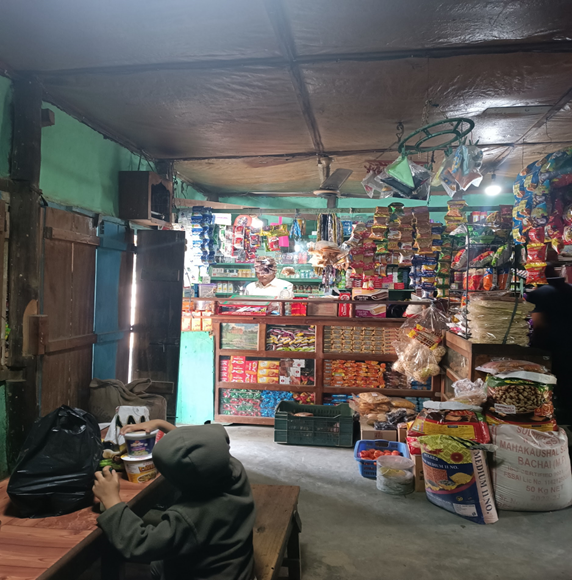 Awon, a government teacher at Karong, was informed by her colleague, Aline, indicating that schools would be closed for the day, merely 10 minutes before she was about to start getting ready for school. While her relative, Seikho who drives an auto rickshaw everyday between Senapati and Karong, was left to toil in the fields because of the bandh.
The Ministry of Health and Family Welfare (North East Section) has written a letter to the Director of RIMS, Imphal requesting details of the tripartite agreement signed on April 3, 2023. Furthermore, the ministry is currently deliberating on the issue of reservation in RIMS and has advised the institution against making any hasty decisions.
Manipur is well-reputed for its bandh culture, which adversely affects people's livelihoods. It remains to be seen whether the present political structure can accommodate alternative political spaces to address people's grievances.