BSF organises volleyball match with BGB to strengthen ties
With an aim to demonstrate a cordial relations between two nations, the Border Security Force (BSF) India and the Border Guard Bangladesh (BGB) played a Maitree Volleyball Match on the Indo- Bangladesh border of East Jaintia Hills Meghalaya, on Thursday.
Commandant of the 172 Bn BSF Sanjay Sharma welcomed 35 members of the BGB delegation which was led by Commanding officer of the 19 BGB Mohd Assadunnabi.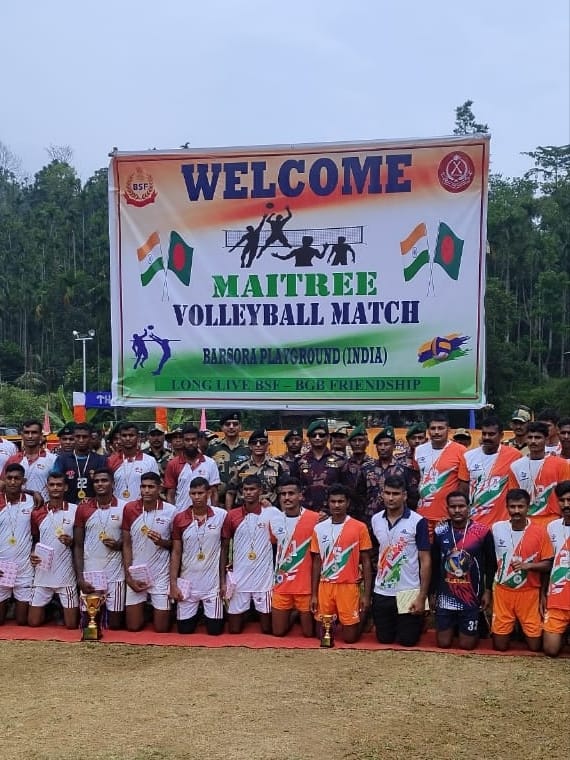 The commanding officer of the 19 BGB, Mohd Assadunnabi, expressed gratitude for warm welcome by the BSF and for organising Maitree Volleyball match between the two border forces.
BSF Commandant Sanjay Sharma stated that the event was conducted to encourage and strengthen the friendly ties between two great nations and both elite border guarding forces.
Sanjay Sharma emphasised that such matches will promote cordial relations and coordination in order to maintain peace and tranquility on the border.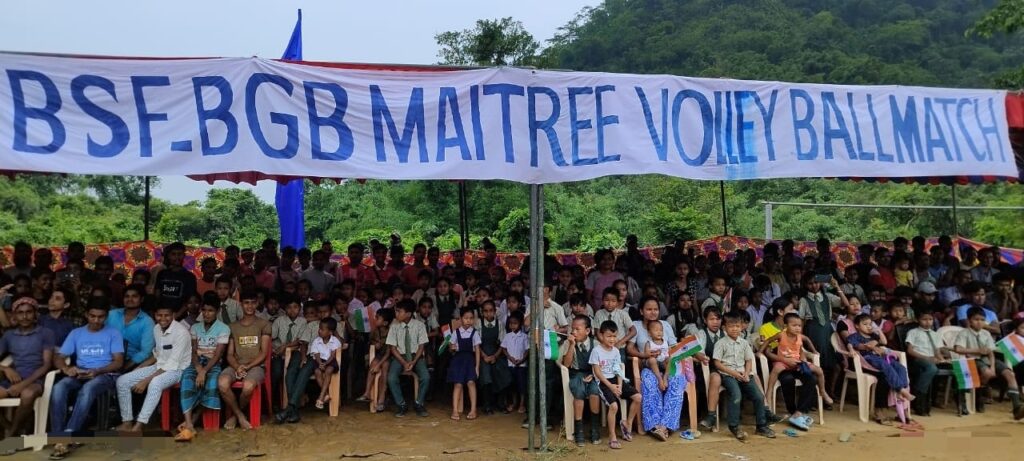 The match was played at Barsora village near BSF outpost of Kuliang East Jaintia Hills. The event concluded with the distribution of prizes to the participants.
Players of both the teams presented a thrilling contest which was enjoyed by around 500 villagers from nearby bordering villages and troops of both the Border Guarding Forces.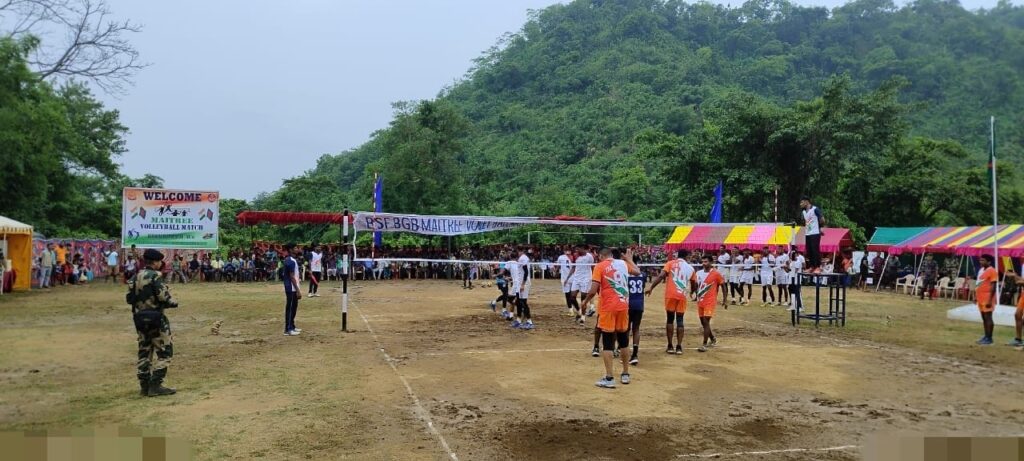 The locals expressed their joy and appreciated both BSF & BGB for creating such a pleasant and cordial atmosphere on the International Border which will go a long way in creating a friendly atmosphere amongst the border population.