Land grab in Bangladesh Borderlands- Minister accused of grabbing Indigenous Jhum lands
Antor Tanchangya and his family made a living the only way they were taught by their ancestors – by jhum farming. It is only through farming of the government jhum lands all year long, he made enough to survive with his family in hills.
However, Aontor, his father Nibaron, and many others like them lost their lands in Bandarban's Ganesh Para area under Sualock union of Sadar upazila eight years ago to relentless grabbing by local law maker Bir Bahadur U Shwe Sing, also minister of Chattogram Hill Tracts Affairs ministry, said locals.
"No one seems to be helping us get our lands back. We are living a helpless life in the hills. Bir Bahadur is very powerful person while we are very poor," Aontor said. "We have cultivated different fruits including mango, jackfruit, guava in our ancestral land but minister grabbed all while we are seriously struggling to survive now", he lamented.
A handful of villages together are called a Mouza in the south-eastern district, each headed by a government appointed headman. There are 109 mouzas in Bandarban.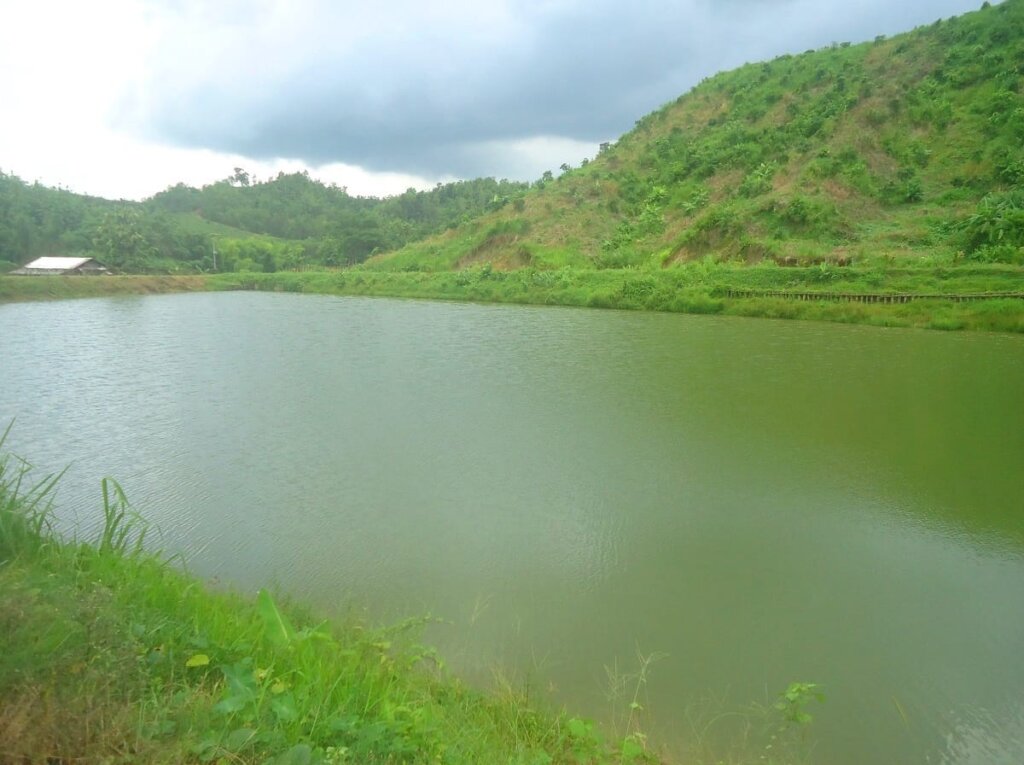 The job of the headman is to look after the lands and assign the indigenous people, who depend on jhum cultivation and forest resources for their livelihood in the hills.
Jhum farming or shifting cultivation is an agricultural system mainly practiced in hilly terrains where plots of land are cultivated temporarily, then abandoned and allowed to revert to their natural vegetation while the cultivator move to another plot of land.
According to the Hill District Council Act 1989 and Chittagong Hill Tracts Regulation 1900, no land shall be leased out, settled with, purchased, sold, or transferred without prior approval of the concerned department.
Since the 1997 signing of the Chittagong Hill Tracts peace accord, around 180 indigenous families have been evicted from their ancestral lands in Bandarban, grabbed allegedly by Bengali settlers, private rubber plantation owners and horticulturists, said Jumlian Amlai, president of Parbatya Chattagram Forest and Land Rights Protection Movement, Bandarban Chapter.
Only people with ancestral lands in the area are allowed to purchase or lease lands in the area, he added.
However, locals say that headmen have been selling off lands by issuing false 'permission to buy' certificates. The buyer can then approach the Bomang Circle and Deputy Commissioner with the certificate from the headman and complete the sale procedure.
"The headman of our Sualock mouza — Mong Thwai Ching — grabbed our jhum lands around eight years ago and handed it over to the minister, who set up a fish project and fruit orchard of his own," said Aontor son of Nibaron Tanchangya.
"I have papers to this land in the name of my shoshur", said Nibaron Tanchangya earlier.
Earlier, Kingsukh Das, the former district record keeper, to verify land ownership. "Records show that the lands rightfully belong to Nibraron's father in law and so, the lands should remain with the family," he said.
Dulal Tanchangya, another victim of the area, said, "Now the MP's men do not allow villagers to step on to the lands that they once cultivated."
Goons destroyed croplands, gardens and then forced them to leave their farm houses, say victims.
"When we protest, we face death threats," said Trilal Tanchangya, another victim of jhum land grabbing.
"We all met Mong Thwai Ching several times, but to no avail. Rather, he is on the side of the minister," he added.
"We also met with the minister Bir Bahadur two times but he claimed he bought land from the headman", lamented Trilal.
Villagers said the headman had links with land grabbers and allowed influential people to occupy hilly lands by issuing the certificates to buy in exchange for money in the Sualock Mouza.
In response, Mong Thwai Ching said, "Bir Bahadur bought 25 acres of khas land in his Sualock Mouza, but he didn't evict the farmers."
Earlier, when contacted, Bir Bahadur, said, "I bought the lands to setup my own project there, while the local headman manages the land. I will return the land if anyone claims."
When this journalist requested to see the papers that prove his ownership over the lands, the law maker did not oblige.
Seeking anonymity, a caretaker of the project, said, "The lights used to light up the fruit orchards at night are from the solar electric lines of CHTDB."
Abu Bin Mohammad Yeaser Arafat, executive engineer of CHTDB Bandarban unit, declined to comment in this regard.
Contacted, Shah Mujahid Uddin, deputy commissioner of Bandarban, said, "We will try to discuss the matter with the minister soon."