Members of Kuki tribal community protest outside Shah's residence; call for peace
Amidst the escalating ethnic clashes in Manipur, a large number of individuals from the Kuki tribal community gathered to protest outside the residence of Union Home Minister Amit Shah in New Delhi, on Wednesday. According to reports, Shah permitted a meeting with four representatives while redirecting the remaining crowd to Jantar Mantar.
The protestors, carrying placards with slogans like "tribal lives matter" and "Article 356 not 355," marched towards Shah's residence, demanding the restoration of peace in Manipur. During the protest, members of the Kuki-Zomi-Hmar-Mizo tribes from Manipur, who are residing in the national capital, presented a three-point charter of demands to the Union Home Minister.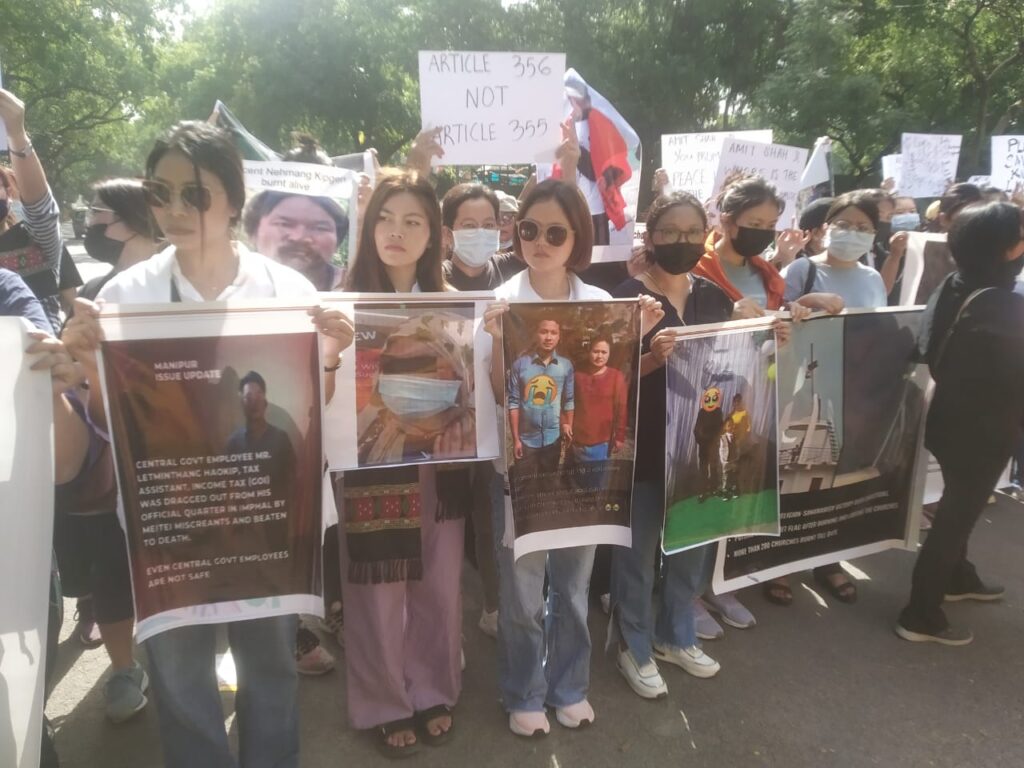 Last month, Shah conducted a meeting with leaders from the Kuki and Meitei communities, as well as civil groups, in an effort to find a resolution to the escalating ethnic clashes in the state. Additionally, the Home Minister held discussions with senior officials from Manipur Police, central police forces, and the Indian Army to assess the security situation.
Clashes first broke out in Manipur on May 3 after a 'Tribal Solidarity March' was organised in the hill districts to protest against the Meitei community's demand for Scheduled Tribe (ST) status.